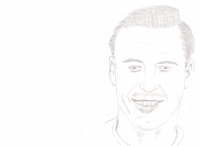 Forename(s)
John Birchall
Attributes
5'10" 13st.4lb.
b. Ince 27 April 1942
d. Orrell 22 September 2014
 
Career
Debut 20 August 1966 (24y 115d) Final Game 9 October 1972 (30y 165d)
CAREER: Billinge & Upholland Sec Mod;Wigan Boys' Club;Preston North End May'59 (app May'57)[48];Blackburn Rovers Jun'66-Jun'72 (£5,000); Mar'73-Jun'73.
 
Playing Statistics
FL             68 apps
FAC            1 app
FLC             3 apps
Total          72 apps
Penalty record  F 3 Sc 3
Minutes per goal 78  Clean Sheet % 32
Longest unbeaten  420m First conceded 108m
LC               4 apps     - 1 wdn  -45m
Minutes per goal  62
Most goals one game  4
 
Summary
Barton never lived up to the youthful promise that brought him a First Division debut at 16 and youth international honours. Not ideally built for the position he had rubber ball agility but never commanded the penalty area with real authority. Deemed the designated successor to Fred Else he lost out to Alan Kelly and in seven years at Deepdale did not make fifty appearances. Ironically the Rovers signed him to replace the aging Else but although an ever present in his first season his inability to deal with the cross ball cost the club and led to the acquisition of first Adam Blacklaw and then Roger Jones. Unexpectedly he triumphed over Blacklaw in the choice as Jones' deputy but played little until given a free transfer in 1972. He decided to retire and went lorry driving but was briefly back at Ewood a year later as emergency cover.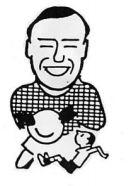 Edited by Kamy100