Position(s)
Fullback/Midfield
Attributes
6'0" 12st.5lb.
b. Doncaster 14 August 1968
 
Career
Debut 27 August 1988 (20y 13d) Final Game 19 September 1995 (27y 26d)
First Goal 2 January 1989 Final Goal 22 February 1995
CAREER: Hatfield High School;Hatfield Main;Scunthorpe United Sep'83 (sch) Jul'86[45+5-2];Blackburn Rovers Jun'88 (£45,000);Wolverhampton Wanderers Sep'95 (£1,000,000)[115+11-8];York City Aug'99 (free)[10-2];Doncaster Rovers Nov'99 (free);Hull City Mar'01 (free)[8];Shrewsbury Town Jul'01 (free)[71+1-3];Harrogate Town Jul'03;Stalybridge Celtic Jan'05.
HONOURS PL Ch (Blackburn Rovers) '95.
 
Playing Statistics
FL          224  + 33 apps     34 gls   - 19 wdn                                           49 ns   1 og
FAC        11   +  3 apps                    -  2 wdn                                             4 ns    1 og
FLC         20  +  4 apps        4 gls    -  2 wdn                                              5 ns
PO            8 apps                 1 gl    
FMC         6 apps                              - 2 wdn
EC             1 app
UEFA        1   + 1 apps                     - 1 wdn                                               1 ns
CS             1   + 1  apps                    - 2 wdn                                                1 ns
Total     272 + 42 apps       39 gls - 28 wdn  +896m -643m  et 120m  60 ns (1 gl as sub)  2 ogs
Penalty record T 2 Sc 1 Sv 1
Sent off  1
LC          13 apps  - 1 wdn   - 13m
 
Summary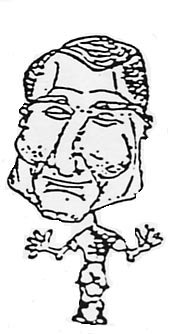 Recruited from Scunthorpe, Atkins was signed to replace Chris Price at right back, and initially was often moved to the centre of the defence when the team was reshuffled. For a young man he displayed an admirable temperament, never allowing the fact that a winger could beat him to rattle him and distributing the ball with calm. He also had an unexpected eye for goal, spotting the opportunity to run from deep and finish with poise. It was Tony Parkes, in one of his spells as caretaker manager, who had the inspired idea that Atkins could play midfield. The handicap of not being a great ball winner was compensated by an ability to follow instructions to the letter. Atkins kept on his feet, mobile and always positioned between his opponent and the goal, bringing solidity and balance to the team. Able to get into the penalty more often he provided many important goals. When in 1994/95, David Batty missed almost the entire season, Atkins slotted in alongside Tim Sherwood to fuel the engine room that brought the Premiership title to Ewood. No-one should under estimate his contribution to this achievement. Immediately surplus to requirements when Batty was fit, Atkins had a productive spell with the Wolves before dropping out of the Football League with Doncaster. However he still had admirers and in early 2003 contributed to the Shrewsbury team that shocked Everton in the FA Cup. He became assistant manager to John Reed at Harrogate and moved on with him to Stalybridge at the start of 2005. The pair did not have their contracts renewed in the close season of 2007. In November 2008 he was appointed manager of Matlock Town a position he held until October 2014.