Osvaldo Cesar "Ossie" Ardiles
Forename(s)
Osvaldo Cesar "Ossie"
Attributes
5'6" 9st.10lb.
b. Belville, Province of Cordoba (Argentina) 3 August 1952
 
Career
Debut 26 March 1988 (35y 335d) Final Game 18 May 1988 (35y 288d)
CAREER: Colegio Nacional de Monserrat;Universidad Nacional de Cordoba;Estelle Roja; (Cordoba);Instituto Atlético Central Cordoba '73;Belgrano de Cordoba '74;Huracan '75;Tottenham Hotspur Jul'78 (£350,000)[222+16-16];Paris St Germain (France) Jul'82 (loan);Blackburn Rovers Mar'88 (loan);Queens Park Rangers Aug'88 (free)[4+4];Fort Lauderdale (USA) Jun'89.
INTERNATIONALS Argentina 46+4 apps 8 gls
'76 v Ven(s) 1gl,Bra,Ven 1gl,Bra,USA 2gls,CoR,Mex,USSR,Pol(s),Hun,Uru,Par,Uru.'77 v Chl 1 gl,Per,Per(s),USSR,Hun,Irn,Pol,WGe,Eng,Sco,Fra(s),Yug,EGe.'78 v Par,Par,Uru,Bul 1gl,Rom,RoI,Uru 1gl,Hun,Fra,Ita,Pol,Bra,Hol.'79 v Hol.'81 v WGe,Bra.'82 v USSR,Bul,Rom,Bel,Hun 1gl,ElS,Ita,Bra.
HONOURS World Cup win (Argentina) '78.FAC win (Tottenham Hotspur) '81.FAC los (Tottenham Hotspur) '82.FL Cup (Tottenham Hotspur) '82.
 
Playing Statistics
FL          5 apps           - 2 wdn                                                                                                                             
PO         1 + 1 apps                                                                                                                                                    
Total     6 + 1 apps    - 2 wdn  +32m -49m
 
Summary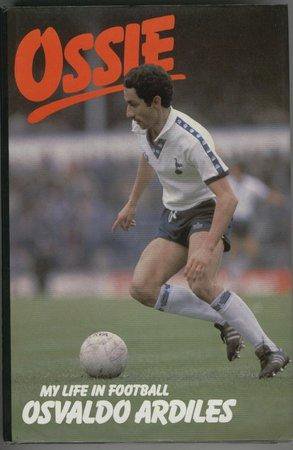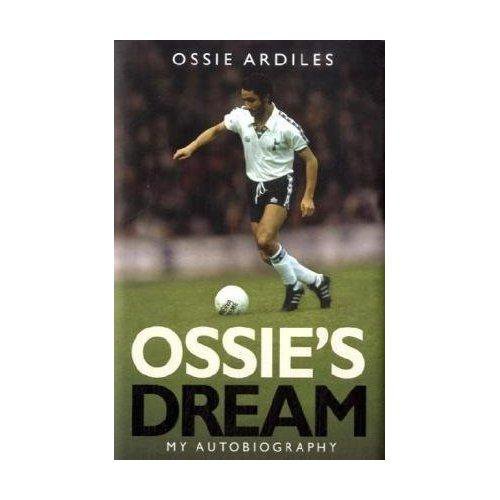 One of the most famous creative players in football, Ardiles joined Tottenham after gaining a winners' medal in the 1978 World Cup. With his neat, perceptive play he became a dominant influence in the First Division and helped Tottenham to FA and UEFA Cup success. Deceptively resilient he had morale character too and against all expectations continued playing during the Falklands conflict. The influence of Steve Archibald brought him to Ewood for a brief loan spell that included an unsuccessful attempt to negotiate the play offs. A target for the Second Division hard men he found the experience painful and had little opportunity to stamp his authority on proceedings. He took a step towards a future in the game when he became player coach at Queens Park Rangers but broke a leg which ultimately persuaded him to stop playing. His subsequent career as manager or coach around the world has been chequered. He took both Swindon and West Brom to promotion but failed at Newcastle, Tottenham, Deportivo Guadalajara, Croatia Zagreb and Yokohama Marinos.  Within this bad run he was a huge success with Shimizu Z-Pulse. After coaching Al Ittihad in Saudi Arabia (where he was dismissed with his club top of the league and unbeaten) he returned to his native country to take charge at Racing. His first act was to appoint his old Tottenham team-mate Ricky Villa as his assistant. Successful at the club he nevertheless resigned because he did not believe that the club could progress and moved back to Japan, the country where he was most at ease, coaching Tokyo Verdy, although once again he was dismissed. In 2006 he was coach to Beitar Jerusalem where his stay lasted a matter of months and a similar scenario ensued when he took over Club Atletico Huracán in September 2007. His undulating managerial career has clouded his illustrious pedigree as a player because there have been few greater creative talents than the man who summed up the game with one sentence, "some play with a round ball, others use a square one." Throughout his career, Ardiles was never the stereotypical footballer, perhaps stemming from his far from deprived upbringing in Cordoba, where his father was a lawyer. Ardiles himself was studying law at university when his transfer to Huracan effectively ended a legal career. Used to mixing with the country's elite, he married the daughter of a army colonel, who later became the head of police for Cordoba. A chess player of some ability, he was also a heavy smoker, which is how he became a close friend of Simon Garner, during his brief stay at Ewood.