In this three-parter - BRFCS catches up with Friend of the Pod Ryan Grant & finds out about his new EFL role; in part two, we hear all about Charlie Adam & the UV index at Barrow from Linz Lewis and in part three, Ian Herbert chats with author Rob Sawyer about Rob's latest book about the life & times of Rovers & Everton legend, Roy Vernon.
Many thanks to Fred Cumpstey for his valued assistance with the Roy Vernon piece - see below.
The Roy Vernon kickstarter can be found here:-
https://www.kickstarter.com/projects/599106053/blue-dragon/posts
Fred Cumpstey's reflections on Roy Vernon are reproduced with his kind permission here :-
ROY OF THE ROVERS
In my opinion I believe that in Roy Vernon and Bryan Douglas, Blackburn Rovers spawned the two most naturally gifted and influential players in the Club's history. In any era of football their stock would be of the highest level.
It is remarkable that two home grown footballers should have made such an indelible impact on the game both locally and nationally and left a legacy at Ewood which I would hazard a guess will not be surpassed.
To put my admiration for Roy into context and perspective, he is, in my opinion, second only to Douglas as the greatest player I have seen in a blue and white shirt.
Both players ended their careers as inside forwards/ schemers/ playmakers having initially found success as right wingers; but perhaps that is where the comparison ends.
Roy had the slightest of frames (a passing breeze could have blown him over) and didn't resemble anyone's idea of a footballer, but with his slick black hair and his oiled thighs (he reckoned he did it to attract the girls) it helped to prove what a master craftsman he was.
I believe that Roy's latent talent owed much to two men, Eddie Quigley and the great Johnny Carey. From the former he developed the talent of being perhaps the cleanest striker of a football I've ever seen. Roy could spray passes, any distance, all over the pitch and as they say in Blackburn "land them on a tanner". Like Quigley he possessed a thunderbolt of a shot and was a prolific goalscorer.
To Johnny Carey must go the initial plaudits, for it was he who "found" Roy and nurtured him into the player he became. Early in his tenure at Ewood, Mr Carey prophesied that Roy would develop into a great footballer. Roy was an original "Carey Chick" who blossomed and developed in the Youth team and the prophesy was fulfilled when on 5 September 1955 in a home match against Liverpool, Roy Vernon made his Rovers debut in a 3 - 3 draw. 
He was 18 years old. He made 12 appearances that season scoring just a single goal, in a 2 - 1 win at Leeds in March 1956. It was during that season that Mr Carey played his ace card by switching Bryan Douglas to the right wing and Roy was moved from the wing to inside left. The following season, 1956/57 Roy completed 31 games and scored 11 goals. Rovers finished 4th in Division 2 and everything was set up for a concerted promotion push the following season.
Promotion was duly achieved in 1957/58, with Roy playing in 37 games and netting 15 goals (Douglas did the same from 40). Roy's influence that season and his ability to completely change a game, was ably demonstrated in a nerve-wracking finale at The Valley (which both sides needed to win to be promoted). With half time approaching and Rovers leading 2 - 1, Vernon picked up a ball some 30 yards from goal, and with a minimum of backlift thundered a left foot screamer to extend a decisive lead. In the Cup that season Rovers advanced to the semi final.
In 1958/59 with Rovers back in the top flight, Roy played 36 times and hit 16 goals in the league. Little did we know that this was to be his last full season in a Rovers shirt, as in October 1958 the unthinkable happened when Mr Carey, Roy's mentor and, it would seem, confidante, moved to Everton. 
The writing was on the wall and every Rovers supporter knew it. Carey's admiration for his fledgling genius intensified to such an extent that the following season, in February 1960, the genie was out of the bottle and Roy joined Everton for (a laughable) £27,000 plus Eddie Thomas who moved to Ewood in the deal.
I firmly believe that the sale of Roy Vernon was the precursor to Rovers becoming known as a selling Club - others would follow on a conveyor belt of talent lost to the Club. I was saddened beyond belief.
Two games possibly summed up Roy Vernon, both in the 3rd Round FA Cup ties against Sunderland. In the original game at Roker Park, a bad tempered affair where challenges were flying in; Roy had been the most creative man on the pitch displaying the full range of his subtle and precocious skills.
With Rovers a goal to the good and 15 minutes to play, and the red mist hovering menacingly over the Welshman, he was sent off after retaliating to a bad challenge from a Sunderland player and which ended up in a brawl. Needless to say, both players received their marching orders. It was all in stark contrast to Vernon's prompting and probing as time and again he engineered wave after wave of Rovers attacks. With his departure, they lost their lead, their poise and the initiative and were thankful for the replay.
In those days, having been sent off a player had to await his fate at an FA Hearing, the date having not yet been fixed, Vernon was given the all clear to play in the replay four days later.
It was an opportunity the Welshman did not miss to eclipse his display at Roker Park and through a display of cultured football he calmly saw Rovers through to the next Round. Vernon exhibited such quality and panache, the hallmarks of the class player he had now become. Not only did he provide an exhibition of football purity, but he scored two of the Rovers four goals on the night. Little did we know they were to be his last goals for Rovers.
No sooner had the dust settled on this match that it became known that Johnny Carey had desperately been trying to secure Vernon's services, all to no avail it would appear. The beginning of the end of Roy's Rovers' career was in plain sight and it was in a 1 - 0 home defeat to Wolves that he played his final League game for Rovers and his very  last game a week later as Rovers drew with Blackpool in the FA Cup 4th Round, also at Ewood. 
Carey's desire and persistence in pursuing his protege had finally paid off, the roller coaster ride of emotions were spent, it was the end of a very special era.
Roy Vernon was one of a rare breed of footballer, who flirted with triumph and potential disaster. He was a special player - his craftsman like skills were rare and almost without comparison (excepting only Bryan Douglas). He possessed that great quality of the exceptional player, he had an acute football brain, he could see a pass an opportunity maybe two or three moves before it opened up. 
Despite his frame he was strong both physically and mentally. He had supreme confidence in his own ability but perhaps was frustrated by those around him who didn't possess one ounce of his ability. His passing short or long was often subtle but always sublime. He was a goalscorer, a maker of goals and his work rate both on and off the ball was outstanding.
Set against all of that he has been described as mercurial,  a storm petrel, temperamentaland petulant. Yes, perhaps he was all of those things but possibly, that was what shaped him to the player he became. This is why Roy trusted Johnny Carey; he believed that above all others Carey truly understood him, warts and all and was able to put that an empathetic and reassuring arm around him.
When he left Rovers he was barely 23. He had, along with Douglas, Dobing et al, transcended the old guard of the likes of Quigley, Briggs and Langton and been a pivotal member of a new and exciting team and era. He provides a lasting legacy and I'm glad I was lucky enough to see it.
Roy's Rovers Record
131 League games   49 goals
13  FA Cup games     3 goals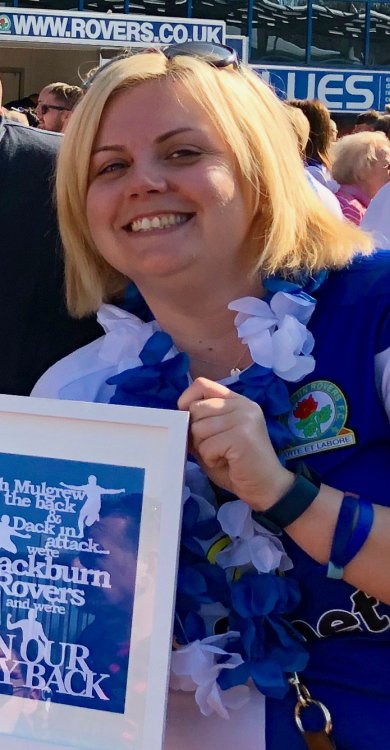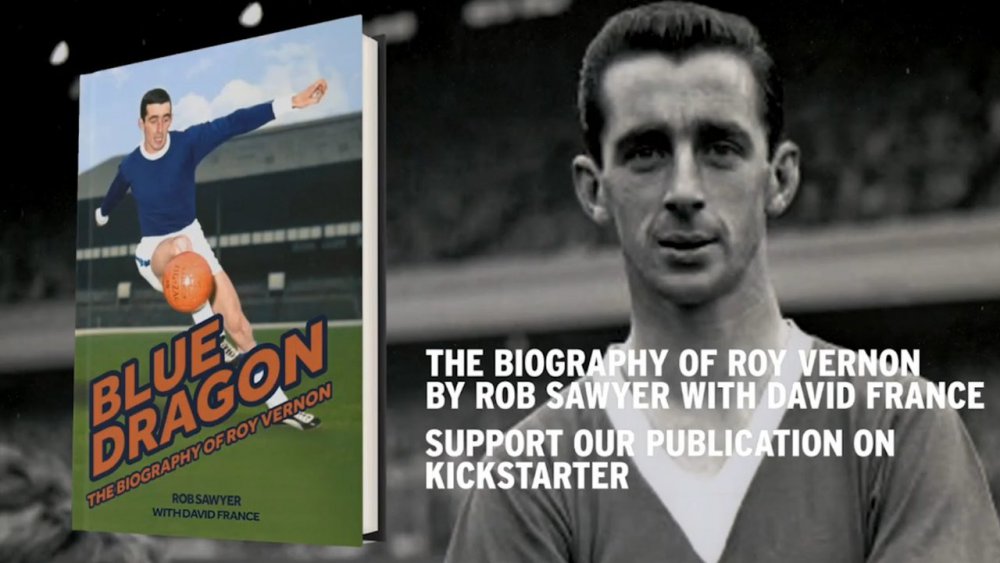 Edited by Herbie6590