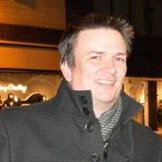 One word ruins your list ...VENKYSCUM

Gotta make my decision today on renewing . Still undecided .

You say that Abbs but I also think we're in a far better place approaching the new season than we were at the start of last. Mainly for the reasons Stuart lists but even though we must be losing money hand over fist, are Venky's servicing this? Maybe they actually are? Then again they might not be! But all I know is that the club keeps going somehow. I don't think anyone really knows.

If they didn't care one iota would they have got us Cat1 status? Would they have paid for a new pitch? Would they have paid off Murphy, Gomes? Would they have allowed Bowyer to bring his own team of back room staff in and funded the wages of the new players? Would they really be letting Bowyer, on the face of it, just get on with it how he sees fit? Or would they have just walked away by now - leaving us with huge amounts of debt?

This is in no way a pro-Venky's post, they're minutes away from going straight back to square one at any one time. They have that in their locker, we all know that. I'm just putting it out there that maybe, just maybe, it really has all been down to never been seen before levels of idiocy on their part and the fact that they have been completely and utterly fleeced by placing their trust in the totally wrong people (we know who they are). It's one massive corner they need to turn (I said the other day on here that I reckon it could take up to five years to put things right) but maybe they are going in the right direction? Got to be careful here, I'm well aware that they could cock it all up by the time I've finished typing.

They do need to get rid of Shaw by the way. Useless.

Anyway, I reckon you should renew Abbey, if only so you can go with your lad. You did it last season - this one for me is at least shaping up a little better in terms of having a plan and a strategy on the football side and although they haven't splashed the cash in terms of transfer fees they do appear to be allowing Bowyer to bring players in with points to prove and hopefully a desire to do well - which is what we all want to see.
Source: Season Tickets 2013/14