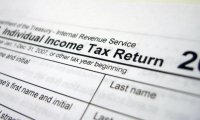 The day started with unconfirmed reports by Indian newspaper Sakal Times that Venky's had premises raided as part of what is reported as an ongoing investigation into unpaid Income Tax.

The ongoing situation was tracked by BRFCS forum members here and then later in the day Pune Kar News reported that 40 premises of Venky's, at 10 locations across India including  Pune, Mumbai, Delhi, Hyderabad and others, including offices, farmhouses and residential premises of the company officials, had been raided.

In response, the Venky's AGM was postponed and it's been reported their share price has fallen 5% today.

---