January Review
Bang!! Off we go then, hurtling head long like a herd of rabid drunken buffalo into 2013…
Tuesday January 1st 2013 – Rovers 3 Nottingham Forest 0 (Rochina, Rhodes, Kazim-Richards)
Manager-less Rovers played really well in parts, especially in the second half. Well, when I said manger-less they were being looked after by Gary Bowyer – and he had them playing and working and harrying and grafting. It was good stuff and it makes you wonder just what the hell his two predecessors were doing. These are the basics after all.
We took the lead on 48 minutes, Rochina smashing the ball home from 30 yards, after making the defender kick it against his shin. Inspired stuff. Then Jordan Rhodes scored, some deft footwork and an "as quick as you like" finish after taking the ball wide round the keeper and then poking the ball over the line.
Then potentially quote of the year – just 14 hours into the new year. A guy who hadn't been to Rovers since emigrating to the U.S. a few years ago came along to this game and sat with us in the BBE. 2 – 0 up, bit between our teeth and playing a bit, he casually asked "Is it normally this bad?"
"Bad? Bad!?! This is as good as it gets! In fact after the last two years of that cretin Kean this is bloody brilliant!!". Then CKR smashed home the third.
You've got to laugh – advised my psychiatrist.
Oh and Mr Agnew, if the gate really was 15,490, you're a life-long Rovers fan.
Elsewhere, despite assurances that a new manager would be appointed by the end of the day, it didn't happen. So they were lying to us. I'll just pick myself up off the floor, again.
Of course the rumour mill was in full swing. You name it, they were all doing the rounds.
In no particular order; Peter The Taylor (1/4 on for most of the day), Keegan, O'Leary, Judan bloody Ali, Billy Davies, Kevin MacDonald, Mark Bowen, Mark Hughes, Mark McGhee, Mark Robins, Mark Clattenburg, Karl Robinson, Owen Coyle, Bobby Di Matteo, Captain Haddock and R2D2 well all linked, along with, Steve Kean (100/1- but that was just being totally ridiculous).
Your guess was as good as mine. All I know is that someone somewhere out there is making money on this on Betfair. The process, yet again, was a shambles with rumours that Peter The Taylor had gone directly to the clowns in Pune and he was neither the choice of our esteemed PNE Posse or Shebby "You Know. Ha ha ha ha ha" Singh, our club's Senior Board members who allegedly can't even agree on the colour of the sky at night.
Tuesday 1st January – Following the previous day's comfortable home win, the players working hard and enjoying their football, unnervingly something else happened which can only be described as "quite sensible" and a "good move". Rovers signed jet heeled Josh King from Manchester United on a two and a half year contract for a nominal fee.
So arguably that was three steps forward in the space of five days (taking into account the win at Barnsley). Fears understandably rose therefore of an impending 2,000 steps back…..
……Which inevitably started with media shy Shebby Singh going back on Radio Lancashire. It was unbelievable stuff, Jeff. "Highlights" from Shebby included:
No more singings required. We have enough players. (Indeed we might, a shame we have half a dozen dire Portuguese players though who aren't good enough to get a game, isn't it? Who bought them again? That's right – someone who doesn't know what they're doing).
The new manager would only be given a six month contract which would be reviewed if certain milestones were hit.
No need to replace the three back room coaches that were sacked on Sky Sports News.
Any finally, he won't subject Gary Bowyer to the abuse Gary would receive if appointed manager.
Shebby also claimed that he was in total control of the club. So it was no great surprise then when…
Thursday 3rd January – Gary Bowyer was appointed first team manager until the end of January.
Also on this day club mascot and serial bench warmer Bruno Ribero (a full back I believe) returned to Brazil. Thanks for all your efforts, Bruno. I hope you and your Agent were well rewarded for a sterling 18 month's work. Best you get home for a rest. Did you take your T-Shirts out of the Club Shop with you? You might as well have done.
Friday 4th January – Talking of Agents. Further disaster, Myles Anderson left Blackburn Rovers; he had his contract terminated. He's destined for great things this lad. Remember the name: Myles "Off" Anderson.
This was verging on a good decision made by the club. I had to go for a lie down for a bit.
And that, loyal victims / viewers, is as far as I got with January. Nightmare. Due to work in the main. Normally I write this column as I go along, 5 minutes here, 5 minutes there. Instead I am now left to piece together just what the hell happened at Blackburn Rovers since January 5th ? Can you remember because I can't ? We played some games I know that much.
So bear with me as I write this today, perhaps some kindly posters can add in the bits I have missed? I did have a few copies of the Lancashire Telegraph, that did help.
I'll post this today before the match. It's a well-worn tactic. The FA used it in the week, they announced that Edin Hazard's ban for bundling over a chav won't be extended, on the same day that Peter Odemwingie (that's easy for you to spell) went dogging in a car park near QPR live on Sky Sports and the transfer window closed. Burying bad news I think they call it.
Anyway…
Saturday 5th January – FA Cup 3rd Round. Rovers 2 Bristol City 0
Nope not a clue, can't remember a thing. Oh yes, I've just looked it up, Danny Murphy scored early on with a great strike past the hapless goalkeeper into the top corner. "Rolling back the years", etc.
Half man / half cow Grant Hanley scored the second in the second half with showing typical predator's instinct, reacting quicker than the defence to stab home from close range. Job done.
That'll have to do. We were comfortable I seem to recall and they were poor. 5 and a half people turned up to watch.
Moving on.
Friday 11th January. After the previous two managers proved to be a colossal failure, costing the club millions and millions of pounds, Venky's decided to go for someone completely different.
They appointed the bald, relatively inexperienced, Michael Appleton.
Prised away from Blackpool on a two and a half year contract, 'Appy was joined by his assistant, Ashley Westwood.
New Rovers boss Michael Appleton: "Well made up. Double sorted."
Also on this day: Wolverhampton Wanderererers 1 Rovers 1 (Johnson / Rhodes (pen))
Gary Bowyer and Terry McPhillips took charge of the team for the last time, before departing to look after the reserves and youth teams again. They did a great job, unbeaten. The club needs guys like these two.
The game itself wasn't the best, hardly surprising really as not only had Rovers appointed a new "gaffer" that week, Wolves had, too: "The Overlord of all Evil ™", Dean Saunders.
Rovers took the lead through Jordan Rhodes with a penalty to the right hand corner. Second half they came at us and our defence forgot to jump, presenting a free header to Johnson.
1 -1. Next…
Saturday 19th January – Rovers 1 Charlton Addicks 2 (Rhodes / Stephens, Kermitfrog)
Oh dear. This was as poor as you can get, wasn't it? Dire stuff. No effort whatsoever.
Talking of no effort whatsoever this was the game that the Venky's came to town. They liked to play their arrival down though, just using two Rolls Royces. One of them was hit by a snow ball on entering the ground. It could have been a lot worse. Perhaps a bucket of bullsh!t? Which let's face it is all we've had from them for the last 2 years – and counting.
Despite having not seen "their baby" for a long time, for two seasons in Desai's case, Venkys decided to leave on 65 minutes – shortly after Charlton had scored what turned out to be the winner.
In they went to their box and then the light was turned off and they were gone.
Off to Blackpool Airport in order to get away promptly because of the weather – that's if Shebby "Ha ha ha ha" Singh is to be believed (no laughing at the back) and what he kindly relayed at the 100 Club Dinner a week later. Shebby also revealed that Rovers aren't losing two million pounds a month, in fact that is "absolute borrocks". How comforting.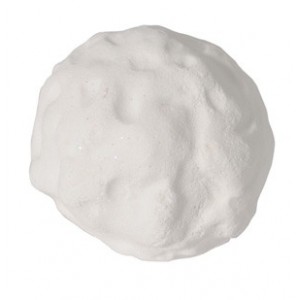 Tuesday 22nd January – Rovers 1 Brighton & Hove Albion 1 (Rhodes (pen) / Lopez (pen))
Robbed. A much improved performance. It couldn't be anything other really could it following the previous games shambolic display? An injury time equaliser for the visitors after Goodwillie made, in retrospect, a very stupid challenge (I defended him at the time, said the Charlton player made a meal of it!).
It was much, much better, I actually enjoyed it (apart from the end obviously), there was a plan! Structure! Graft!
Thursday 24th January – The Telegraph loses its rag as Rovers drop Thwaites bitter for Heineken. As one, the "town leaders" and local paper slam the decision on the front page. How refreshing.
Elsewhere Palermo are closing in on Argentine slow coach Mauro Formica, it says here. He always tried his best but it never really happened for him did it?
It also quotes Appy that he will be very disappointed if he can't add 2 or 3 new players. Yeah well, stand by your bed / fax machine Michael.
Friday 25th January – "NEED FOR NEW FACES" is the headline on the back page of the Telegraph – They're not wrong there then. There was a picture of 'Appy ooking like Ian Brown with no hair and a monkey with cramp. Yep, like Ian Brown.
However 'Appy does point out that Rovers' squad is "completely unbalanced" - "Our recruitment policy needs improving 10-fold. We have too many players here who are far too similar to each other," he said. "We need to change things here and get some fresh people in."
That was refreshing. Previously everything in the garden was rosy. If anything had gone wrong it was everybody else's fault rather than down to decisions made by the club. It boded well.
Saturday 26th January – Derby County 0 – Rovers 3 (Colin, Danninho, Rhodes, Moran)
All good stuff apparently! Solid, again we put a shift in! Great news! Dann scored an absolute belter. You won't hear that very often.
Sunday 27th January – Rovers are safely into the last eight of the FA Cup after being given a bye / drawing Arsenal away in the last 16.
Monday 28th January - Shock news reaches BRFCS.com – Vince Grella retires from football. What, again?!?
Tuesday 29th January – Appy brings in his own back room staff, a luxury not afforded to Henning Berg for some strange reason, but hey that's Rovers for you these days, strange. Sorry, not strange, shambolic.
Darren Moore, the only man in football with possibly a larger head than one of our centre halves, was brought in as First team coach. Also joining big Darren are John Keeley (Goalkeeper coach), Chris Neville (pies, stretching, Opta, that sort of thing) and Luke Dowling (head of senior scouting / citizens – one for Morten there then).
Tuesday 29th January – Big tattooed Colin Kazim Richards might be off to Turkey, then he might be signing on a long term deal for Rovers. This went on for a bit. At the time of writing I still don't know. I think he still plays for us.
Wednesday 30th January – "Incoming!" Nobody duck: Rovers signed Anton Forrester, an 18 year old striker from Everton. Presumably to go straight into "The Elite Development squad" (remember that Kean nonsense?).
The only signing of the transfer window I believe? It was almost as though Rovers couldn't see the wood for the trees…
Thursday 31st January - "ROBINSON SET TO LEAVE EWOOD" stated the LT. He stayed.
Rueben Rochina left to go on loan to Spain – at his own request.
Simon Vukcevic left to become a Monk.
Jordan Slew went to Rotherham on loan.
Amine Linganzi was terminated. A tad harsh it could be argued. OK, maybe not.
Diego Rosado (who?) went to Benfica, again on loan, with an option for them to buy in the summer.
Mauro Formica had already left for Palermo.
All these great players leaving that no one wants to buy. That's testament to our relegation and fall from grace after the last two years of gross mismanagement.
As for new signings? "Er, em, *cough*, splutter". No new signings then.
Winger Thomas from Charlton and striker Campbell from QPR were at the club most of the day. As was a bloody DJ !?! Talk about not taking it seriously. When the 11th hour came and went nothing happened. Campbell even went as far as telling reporters he had agreed a 2.5 year contract and that it was a done deal, this was hours before the window was gently closed and locked.
What on earth went on? Were Agnew and Shaw too busy dancing whilst putting up random shelves to fax through the paper work on time? Who exactly was "Directing Operations" on this most crucial of days?
Where the hell was Shebby "£400K per annum Ha Ha Ha Ha" Singh? "It's not his fault, he was nowhere near the club", I read somewhere. Why the heck wasn't he? What exactly is he doing to justify his ridiculous wage?
Q – "How many idiots does it take to sign a couple of players?"
A – "Can we get back to you? One of us is away today…"
Appleton was reportedly heard storming around Ewood shouting "You're wasting my time lads. Amateurs!! Amateurs!!"
Summary:
Played: 28
Goal Difference: 1
Points: 37
Position:15th
FA Cup: Unbeaten. W2 D0 L0. GD+5.
Top Goalscorers: Rhodes: lots and lots – now beyond calculation.