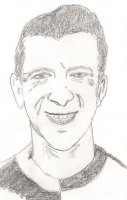 Position(s)
Right Wing/Inside Left
Attributes
5'5"  9st.10lb.
b. Blackburn 27 May 1934
 
Career
Debut 4 September 1954 (20y 100d) Final Game 5 April 1969 (34y 313d)
First Goal 17 September 1956 Final Goal 14 December 1968
CAREER: St Bartholomew's Sc;Blakey Moor Sc;Lower Darwen YC;Transport FC;Blackburn Rovers Apr'52;Great Harwood Jun'69.
INTERNATIONALS England 36 apps  11 gls
'58 v Sco 1gl;Wal,NIr,Fra,Por,Yug,USSR,USSR,Bra,Arg.'59 v Sco,USSR.'60 v Yug 1gl,Hun.'61 v NIr 1gl,Lux,Spa 1gl,Wal,Sco 1gl,Mex 2gls,Por,Ita,Aut.'62 v Lux,Wal 1gl,Por,NIr,Sco,Per,Hun,Arg,Bul,Bra.'63 v Sco 1gl,Bra 1gl,Swi 1gl.
FOOTBALL LEAGUE  5 apps '58 v SL.'61 v LoI.'62 v LoI.'63 v IL,ItL.
ENGLAND B 1 app '56 v Swi.
HONOURS FAC los (Blackburn Rovers) '60.
 
Playing Statistics
FL           438 apps              101 gls   - 8 wdn   3g 1                     3 ns    1 og
FAC          39 + 1 apps           9 gls                                                  1 ns
FLC          25 apps                  5 gls
Total     502 + 1 apps        115 gls    - 8 wdn  +25m  -235m      4 ns    1 og
Penalty record   T 28 Sc 18 Sv 5 M 3 Sv-R 1 P 1
ASL       5 apps  1 gl
FC          2 apps
Penalty record T 1 Sc 1
LC          8 apps     1 gl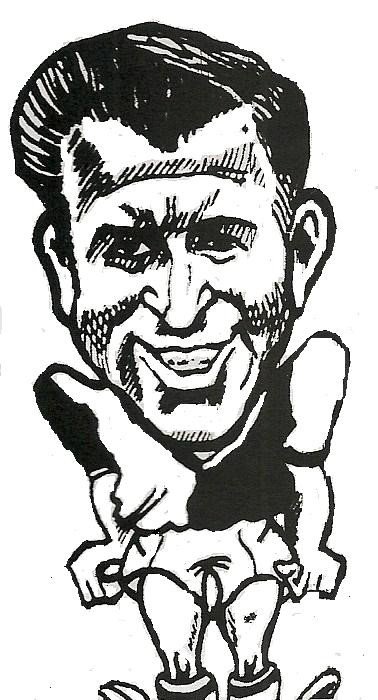 Summary
The son of a Blackburn train driver and one of eight children, the only doubts about whether Bryan Douglas was destined for greatness lay in his small stature. From the minute he arrived at his home town club as a schoolboy the sheer genius in his quick, bewitching feet was obvious. He could trick and tantalise but beyond that had vision and clarity of thought that created opportunity for those around him. To watch him lay a ball to a winger in flight was to watch perfection. The passes were perfect to an inch, requiring the player to reach peak momentum but never stepping over the narrow line that produced a 'hospital' pass. Worried about his frail physique the club nurtured him carefully but Douglas was always more than just a dribbling right winger. He never shirked a challenge, competed fiercely and could tackle with the best. He also kept cool in front of goal and could be relied upon to score regularly. In addition he had a tactical brain, not only acting as fulcrum of the attack but quick to spot when a defensive colleague was caught out of position. When danger suddenly threatened the first to track back and fill the breach was usually Douglas. After carving himself a reputation as a Matthews' style right winger, he was moved to inside left where he was even more at home, supplying the quick though balls for the strikers, carrying the ball huge distances, manipulating it with hypnotic feet. At a time when genius went unprotected he survived despite severe punishment and it was a measure of his resilience that he endured so long at the top level. Still resident in his home town he worked as sales manager for the Star Paper Mill and continued to watch his only club week after week.
Edited by Kamy100