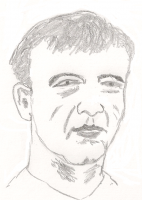 Attributes
5'7.5"  10st.8lb.
b. Liverpool 31 May 1946
 
Career
Debut 6 May 1967 (20y 340d) Final Game 13 May 1968 (21y 347d)
CAREER: Everton Jul'61 (app);Blackburn Rovers Dec'63;Northwich Victoria Aug'69;Witton Albion May'72;Lostock Gralam Dec'73.
 
Playing Statistics
FL      10 apps          2 ns
FLC                            1 ns
Total 10 apps          3 ns
LC    6 apps
 
Summary
When clubs have no great resources it is often advisable to look for players discarded by the larger clubs. Coxon was such a player and by dint of steady application in the reserves earned a first team chance. These were slightly more than might have been expected but the Rovers had a need for drive in midfield and liked to move their international right back, Keith Newton, upfield. For all  his endeavour Coxon looked limited and it was no surprise when he was released and joined Northwich. For reasons never hinted at during his stay at Ewood he attracted a bad disciplinary record in Cheshire (13 bookings and three sendings  off in a season) and left when the manager, Jim Green, was replaced by Terry Bradbury. In 1969/70 he served fourteen weeks  in suspensions. A knee injury suffered with Witton prompted him to retire although he made a brief come back with Lostock Gralam.