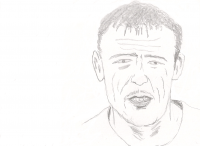 Attributes
6'2"  14st.
b.  Dublin  18 November 1974
 
Career
CAREER: Cherry Orchard;Bray Wanderers Jul'95;Blackburn Rovers Oct'95 (£100,000);Swindon Town Mar'97-Apr'97 (loan)[3];Livingston Mar'99 (free)[53+3-2];Plymouth Argyle May'01 (free)[177-25];Sheffield Wednesday Jul'05 (free)[47+4-5];Burnley Mar'07 (loan)[1+1];Rotherham United Jul'07 [45-1](free); Shrewsbury Town Jul'08 (£130,000)[78-6];Southend United Jul'10 (loan)[30+7].
HONOURS 2 Div Ch (Plymouth Argyle) '04." Div Ch (Plymouth Argyle) '02.Bell's Sc Cp los (Livingston) '01.
SQUAD NUMBER  35  Mar'99.
 
Playing Statistics
PL                                                    2 ns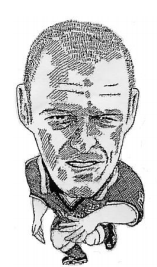 Summary
Although he had only been at Bray for a matter of months Coughlan came to Ewood on the recommendation of the Bray manager, Pat Devlin. In his three seasons at Ewood he emerged as a towering centre back but was some way off first team standard. He was twice named to the substitute's bench in an injury crisis, the latter time preventing him joining Rotherham on loan. His contract was cancelled  so that he could join Livingston and playing first team football changed his career. After appearing in the Bell's Scottish cup final he joined Plymouth where he was a revelation. The team won the third and then the second division championship and Coughlan was an inspired defender who contributed many goals when he came up for set pieces. He ended his playing career at Southend where he became assistant manager and occasionally played in emergencies. After joining Bristol Rovers as defensive coach in 2018 he was appointed as the club's manager the following year.
Edited by Kamy100