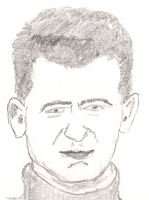 Attributes
5'8"  11st.
b. Rawmarsh 9 February 1902
d. Bournemouth 7 July 1980
 
Career
Debut  16 October 1926 (24y 249d) Final Game 1 January 1930 (27y 326d)
CAREER: Park Gates Works FC;Rawmarsh Athletic;Mexborough Town '21;Birmingham City Apr'22 (trial);Barnsley May'22 (am) Aug'22 (pro)[33];Mexborough Town '25;Blackburn Rovers Oct'26;Swindon Town May'30[68]; Stalybridge Celtic Aug'31;Harrow Sheet Metal Works Dec'34.
 
Playing Statistics
FL       25 apps
Penalty record  F 4 Sc 3 Sv 1
Minutes per goal  66  Clean sheet %  22
Longest unbeaten  142m First conceded 49m
Most goals one game  6
LC     4 apps
Minutes per goal  60 Clean sheet % 25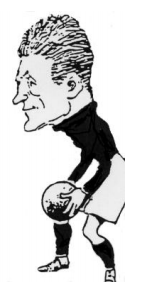 Summary
Cope was brought up in the Green Lane Tavern in Rawmarsh. He had abandoned hopes of continuing his career in the Football League when he was released by Barnsley after making 33 appearances. The former professional sprinter went back to his old non-league club but the Rovers needed an goalkeeper as cover and signed him. His progress was dramatic and as other goalkeepers were sidelined he became the legitimate first team choice, until he lost the position through injury. Even then he was re-signed after being released in 1928 and played as deputy goalkeeper for a further two seasons. In Swindon he played the best football of his career, making 68 league appearances in two seasons.  
Edited by Kamy100