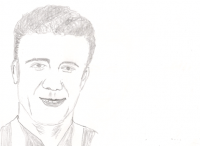 Forename(s)
Robert McAllister
Position(s)
Inside Forward
Attributes
5'5"  10st.12 lb.
b. Airdrie 8 April 1935
d. Toronto (Canada) 1 October 2010
 
Career
Debut 26 April 1962 (27y 18d) Final Game 6 October 1962 (27y 181d)
First Goal 18 August 1962 Final Goal 18 August 1962
CAREER: Bicester;Blantyre Celtic;Third Lanark '57[74-31];Sheffield Wednesday Nov'59[84-25];Blackburn Rovers Apr'62 (£18,000);Glasgow Celtic Nov'62 (£15,000);St Johnstone '63 (ex Young);Oldham Athletic Mar'64 (£5,000)[18-4]; Toronto City (Canada) May'65; Johannesburg Wanderers (South Africa) '66;Third Lanark Feb'67.
HONOURS Sc Cp los (Celtic) '63.
 
Playing Statistics
FL           8 apps    3 gls  3g 1
FLC        2 apps
Total   10 apps    3 gls
Strike rate 300m
FC         1 app
 
Summary
A chunky, competitive inside forward who had often appeared a resilient opponent, Craig's transfer to the Rovers was one that retrospectively appeared a puzzle. He was a chief playmaker and with Bryan Douglas in the side the Rovers had no need for another one. From the start he never appeared attuned to the club and despite opening his first full season with a hat trick he displayed a lethargy that prompted the Blackburn Times to state "Craig once more showed his distaste for hard graft or spirited exchange." The player admitted he was not enjoying his  Ewood career, blaming the style of play and his wife's dislike  of the area. Blackburn accepted the first bid for his services and the local paper cited his signing as one of the worst deals in the club's history. He returned to Canada when his playing days were over and it was in Toronto that he died, after fighting against Alzheimer's Disease.