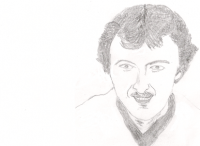 Forename(s)
Russell James
Attributes
5'8"  11st.6lb.
b. Swansea 15 February 1960
d. Carlisle 3 August 2016
 
Career
Debut 28 March 1979 (19y 41d) Final Game 15 November 1980 (20y 274d)
CAREER: St Joseph's School;Bishop Vaughan RC Comprehensive School;Manchester City Jul'76 (am) Mar'78 (pro);Blackburn Rovers Mar'79 (£35,000);Carlisle Utd Oct'80 (£20,000)[114+16-13];Plymouth Argyle Jul'84 (£20,000)[128+3-18];Blackpool Dec'87 (£75,000)[100+2-8];Shrewsbury Town Sep'90 (loan)[4+1];Swansea City Oct'90 (£10,000)[99+2-1];Exeter City Jul'93 (£18,000 + Hodge)[64+4]; Torquay United Oct'95-Jul'96 [22-3]; Dorchester Town '95;Gretna '97.
HONOURS Welsh Cp win (Swansea City) '91.
 
Playing Statistics
FL           22 + 2 apps  - 1 wdn                             5 ns
FAC                                                                         1 ns
FLC          1 + 1 apps                                              1 ns
Total     23 + 3 apps  - 1 wdn  +78m -16m       7 ns
Penalty record T 1 Sv 1
Sent off  1
ASC       2 apps
Sent off  1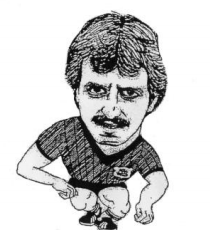 Summary
A playmaker who specialised in controlling the centre of midfield and hitting long, telling balls he came to the Rovers when extremely young  and was probably not mature enough to assume the responsibility. A suspect temperament did not aid his struggle to establish himself and the club simply could not wait for his development which came later in his career with a variety of clubs. The owner of a powerful shot he played too deep to fully utilise it. His roly poly physique did not prevent him enjoying a long career. He settled in Carlisle but died at an early age when he suffered a heart attack whilst driving.
Edited by Kamy100