Walter Campbell Allison "Wattie" Aitkenhead
Forename(s)
Walter Campbell Allison "Wattie"
Position(s)
Inside forward/wing half
Attributes
5'9"  11st.8lb.
b. Maryhill 21 May 1887
d. Pleasington, Blackburn 19 July 1966
Career
First Goal 12 January 1907 Final Goal 24 April 1915
CAREER: Maryhill Harp;Partick Thistle May'06[4];Blackburn Rovers Oct'06-Dec'16.
INTERNATIONALS Scotland 1 app 2 gls
'12 v Ire 2gls.
HONOURS  FL Ch (Blackburn Rovers) '12,'14.
Playing Statistics
FL        210 apps    76 gls   3g 3
FAC       28  apps    18 gls   3g 2
CS            1  app       2 gls
Total     239 apps    96 gls  et 60m
Strike rate 225 mins
Strike rate adjusted excluding games played at half back 192 mins
LC           18 apps    13 gls  3g 2 et 60m
War time
L              9 apps
Summary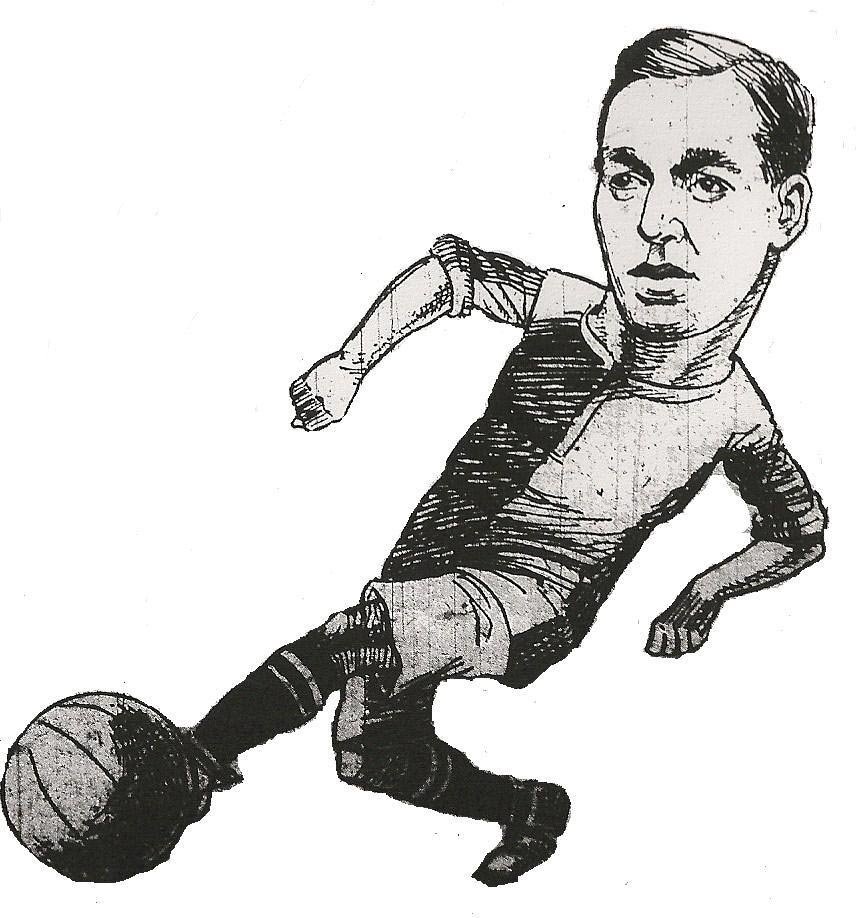 The son of a railway clerk he first played for his local side, Maryhill Harp. Originally a wing half who had perfect control of the ball he made little progress until he was moved to inside forward, where he displayed a sure eye for the half chance. In this time he became a key player in the side that twice won the championship and he gained a solitary cap for his country. When the Rovers did not field a team in the first season of the Great War he played regularly for Preston before retiring. He attempted a comeback in 1919 when the Rovers were struggling but was forced to abort it on medical advice. He married Ethel, the daughter of the club chairman, Laurence Cotton and was managing director of the family cotton mill until 1959.