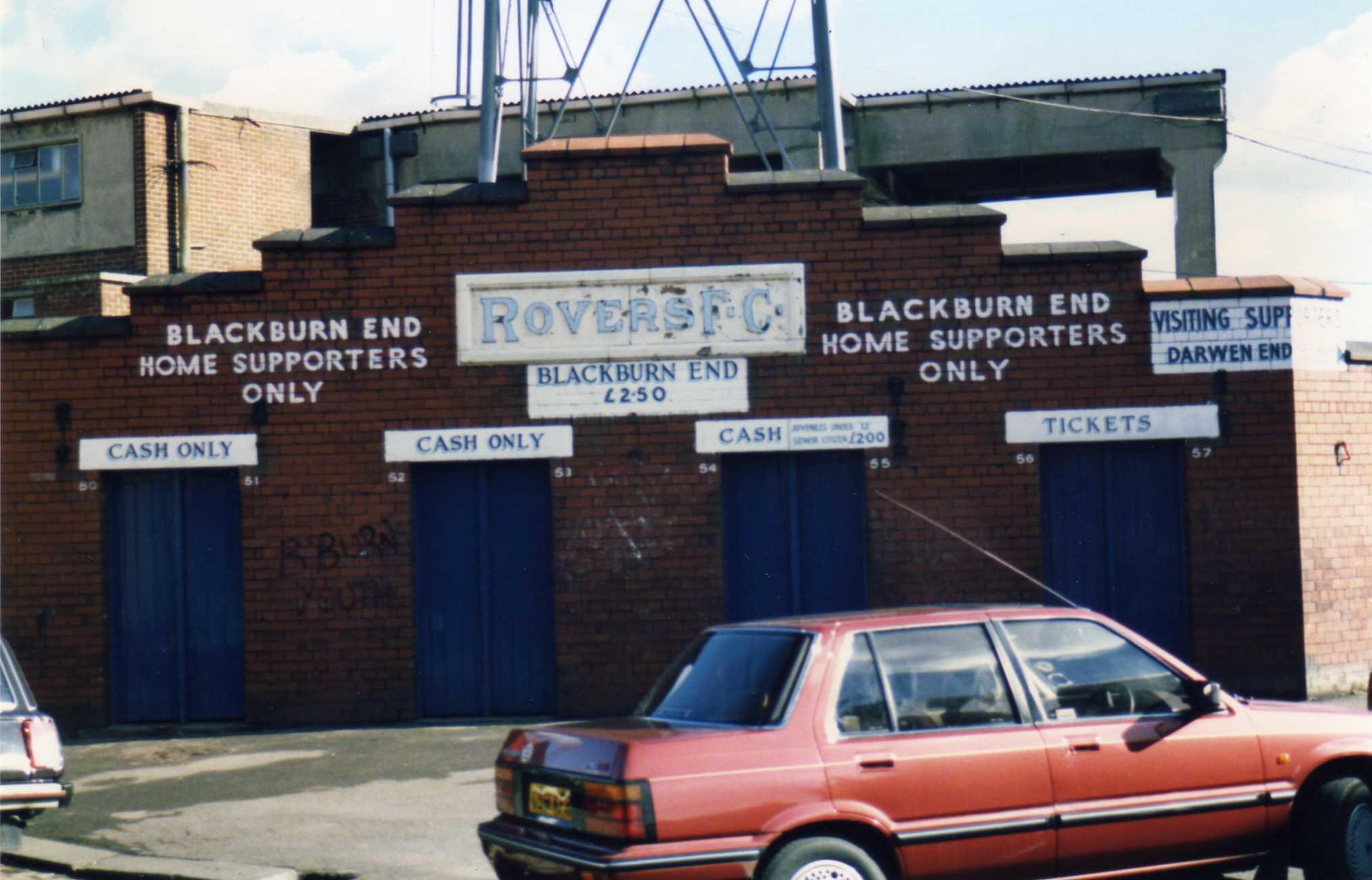 Content count

5,356

Joined

Last visited

Days Won

3
Community Reputation
771
Excellent
Contact Methods
Website URL

https://ozzrovers.wordpress.com/2015/05/16/blackburn-rovers-a-diary-of-a-season/

Twitter
Profile Information
Location
Interests

https://ozzrovers.wordpress.com/2015/05/16/blackburn-rovers-a-diary-of-a-season/
Shiny Badges
Badge of Awesome

Photo Gallery Editor, 2012 Coffin Event co-organiser

Podcast Guest
I started running again early January this year, after a couple of niggling injuries etc. Now at 5K in about 30 mins. Planning to push on to wards 5 miles, but getting a stitch is holding me back. Anyone got advice on preventing this?

There's a whole table of posters from here who do that!

That's 14 years ago I still stand by my reply from back then. I was at the 1985 game, one of the ugliest atmospheres I have ever come across watching Rovers. Tension, fear, the malevolent feeling of violence in every challenge on the pitch and everysong sung off it, and yes Jimmy Hill lost the plot completely on MOTD..... Great times.

Bit more meat on the bones for the Hartlepool story. Hartlepool Mess

Boxing Day 1984. The first time I'd seen over 20,000 on Ewood. Colin Randell with an overhead kick...then Noel scored an awesome header to win it 2-1. Brilliant brilliant game.

I'm planning to open a lending library for classic pieces of art work, called 'Monet For Nothing'. There will be a cafe too, that serves chips for free.

Would appreciate it if this could stay on topic please.

To be fair, we knew it was a bit of a long shot. Making the case that Brockhall is an Asset Of Community Value in the sense that the act prescribes was a tough one. The fact of the matter is that it`s major use is as a training centre for a privately owned football club. They can go anywhere they want to do this. Ewood Park was a much easier target, as it is intrinsically linked to a historical base, in the heart of the Blackburn Community, and is used for many things other than 90 minutes football every ten days. But we felt that the current time was the best to go for this at Brockhall, not least as there seems to be nobody really with any gravitas in Ewood on a day to day basis, and as such it might go under the radar unnoticed. However to see it rejected is one thing-The rejection is from the council remember not from Venkys-But to see who Venkys hired to formulate the land owners response to the application is staggering-They certainly were not going to take any chances with for example getting Cheston to reply to it. It would appear to have drawn them out from their shell this, and despite covenants and the oppressive planning permissions likely to hinder any proposed sale I am am lot more worried about this now than I was before. We appear to have poked a stick where it hurts, just a little.

The Rovers Trust application to have Brockhall listed as an ACV has been rejected. The club brought in some national heavyweight legal firm to squash the application. http://www.roverstrust.com/2017/11/12/bid-protect-brockhall-rejected/

The questions raised by The Rovers Trust were, barring a couple, sent in from the membership. We asked the members for their questions in advance of the meeting and were forwarded to Rovers in line with the deadline. I asked Cheston who makes all the decisions on manager recruitment. If there was any hounding of Cheston by The Trust, as was at the request of our membership.

John knew how vital Premier League football was to Rovers. If he felt continuing with a current manager meant relegation was likely he would pot him-See Paul Ince. Bit different with Pulis as his track record and experirnce buys him time, but Williams is a savvy administrator and I would back him to make the right call.

At the supporters meeting at Ewood I asked Cheston the direct question on who hires and fires the manager to which he confirmed it was the Raos back in India.

No offence to the guy, as he`s a nice , passionate bloke, and I have a lot of time for him, but he`s not exactly Mastermind material. He`s a tactical Pygmy to be blunt, in my opinion.

I haVe, and I know you will not surprised to hear this , "invented" a song for Little Harry Chapman. To the tune of Batman, TV show ( I guess). Ner ner ner ner ner ner ner ner CHAPMAN.

Im still singing it now, throats killing me.