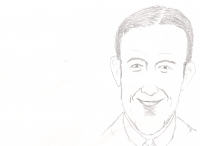 Attributes
5'7"  9st.13lb.
b. Leyland 28 December 1913
d. Leyland 31 December 1990
 
Career
Debut 21 March 1936 (20y 83d) Final Game 1 May 1937 (23y 124d)
First Goal 26 December 1936 Final Goal 1 January 1937
CAREER: St Andrew's School Leyland;Leyland Social Club;Dick Kerr's Sep'32;Preston North End Sep'32 (am);Leyland Motors '33;Blackburn Rovers Jul'33 (am) Feb'35 (p-t) Nov'35 (pro);Falkirk Dec'37 (£960)[10-2];Carlisle United Aug'39.
 
Playing Statistics
FL      12 apps  3 gls
FAC     1 app
Total   13 apps  3 gls
LC        4 apps  1 gl
 
Summary
After playing sporadic reserve games as an amateur he improved rapidly, especially when moved from the right to the left. Naturally two footed he annoyed the crowd because of his inconsistency but some noted judges believed that he was a better player than both Jack Milne and Arthur Cunliffe, who both played for their country. He took the unusual step of moving to Scotland but at Falkirk at last found the consistency to become a star player. He died at his home in Welsby Road, Leyland just after his 77th birthday.
Edited by Kamy100