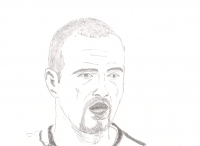 Forename(s)
Henning Stille
Position(s)
Right Back/Centre Back
Attributes
6'0" 11st.9lb.
b. Eidsvell (Norway) 1 September 1969
 
Career
Debut  2 February 1993 (23y 154d) Final Game 21 April 2003 (33y 232d)
First Goal 27 April 1994 Final Goal 19 April 2003
CAREER: Solheim Skole,Lorenskog;KFUM (Oslo);Valerengen Jan'88 (£2,000);Lillestrom Jan '92 (£20,000);Blackburn Rovers Jan'93 (£400,000);Manchester United Aug'97 (£5,000,000)[49+16-2];Blackburn Rovers Sep'00 (loan)Dec'00-Jun'03 (£1,750,000);Glasgow Rangers (free) Aug'03-Jun'04[20].
INTERNATIONALS    Norway 96 + 4 apps  9 gls
'92 v Far,Sco,Swe,Eng(s),Chn.'93 v Qat,USA,Pol.'94 v Pol,Tur,USA,Wal,Por,Eng,Den 1gl,Swe,Mex,Ita,RoI.'95 v
Bel 1gl,Hol,Blr,Mlt,Est(s),Lux,Lux 1gl,Mlt,Gha.'96 v Fra,Cze 1gl,Cze,Eng,Hol,Spa,NIr,Spa,Aze.'97 v Geo,Hun,Swi,UAE,Fin,Bra,Hun,'98 v Fin,Aze,Swi,Fra,Bel,Den,Mex 1gl,Sau(s),Mor,Sco,Bra.Ita.'99 v Lat(s),Svn,Alb 1gl,Egy, Gre.'00 v Lit,Gre,Svn,Lat,Ice,Den 2gls,Tur,Swi,Bel,Svn,Spa.'01 v Fin,Arm,Wal, Ukr,NIr,Pol,Blr,Ukr,Blr.'02 v Tur,Pol,Wal,Bel,Tun,Swe,Jap 1gl,Ice.'03 v Hol,Den,Rom,Bos,Lux,Rom.'04 v Sco,Bos,Lux,Spa,Wal.
HONOURS PL Ch (Blackburn Rovers) '95,(Manchester United) '99,'00.FLC win (Blackburn Rovers) '02.
Nor Cp los (Lillestrom) '92.Norwegian Footballer of the Year '94,'95.
SQUAD NUMBER  20 Jan'93 - 2 Aug'97- 4  Sep'00 -23 Aug'03.
 
Playing Statistics
PL /FL   244 + 7 apps      7 gls  - 7 wdn                                             15 ns     2 ogs
FAC        16 apps                        -1 wdn                                                1 ns
FLC         19 apps                        -3 wdn                                               2 ns
UEFA      3 + 1 apps                                                                               1 ns
EC           6 apps
CS           1 app
Total   289 + 8 apps      7 gls   -11wdn  +130m -265m  et 60m    19 ns     2 ogs
Sent off 2 (one later rescinded)

Autobiography  Berg  with Joachim Fǿrsund  Aftenposten 2002 256 pages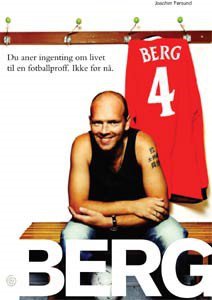 Summary
Only one man participated in both of the club's greatest triumphs in recent years, the Premiership Championship of 1995 and the Worthington Cup victory of 2002, Henning Berg. This was not coincidental because Berg is, despite a three year break in the middle of his service, one of the club's all time greats. He arrived at Ewood in late 1992 when the club trained beside the river at Pleasington and Berg was a lonely figure as he waited for the work permit that would allow him to play. When it arrived he proved a sound, consistent right back, perhaps the greatest stand up tackler the club has ever fielded, with balance and power and great calm. After the championship season he was moved to his preferred position at the centre of the defence  and proved to be superb, a born leader, a competitor and driving force able to read play and organise. Much of this was down to his fitness and timing and his departure to Manchester United contributed to the club's decline and relegation. Three years later he was able to remedy this as he returned to transform a drifting side into one that was promoted back to the Premiership. At Cardiff ,in the absence of the suspended Short, Tugay and Flitcroft,he warranted the captaincy with his leadership. In the last season of his contract he decided to return to Norway but later changed his mind. Graeme Souness was unwilling to accommodate this reversal and out of contract he joined Glasgow Rangers. The Rovers' subsequent defensive weaknesses demonstrated just what a loss he was to the club. At the end of his first season in Scotland he retired and  returned to Norway where he wrote his autobiography and worked with the media. Just before he hung up his boots he had been awarded his one hundredth cap for his country. By the start of the next Norwegian season he was back in football as coach to SFK Lyn. In 2009 he moved to Lillestrom he was dismissed in August 2011, the victim of circumstances as the club cut their playing costs and started blooding young players. In November 2012 he was the surprise choice as the Rovers' manager but was unable to extract much success and after a run of ten games in which the club won only once, he was dismissed. He had been in charge only 57 days and did not experience a transfer window in which he could bring in new players nor get the opportunity to bring in his own coaches. However due to a mistake by the club's officials he received a pay out of over two million pounds. He was not long out of work, being appointed coach to Legia Warsaw in December 2013. He guided them to the Polish championship and followed with a stunning 6-1 aggregate victory over Celtic in the Champions League, which was nullified because the club fielded an ineligible player for the final two minutes of the tie. His dismissal at the club in October 2015 was as puzzling as his departure from Blackburn since the club was fourth in the Polish League at the time. He was engaged as coach to Videoton of Hungary in May 2016. He was dismissed after one season despite guiding the club to second place in the table and still being in contention on the final day of the season. He returned to management in July 2018 with Stabaek in his home country. In June 2019 he became the coach of AC Omonia in Cyprus.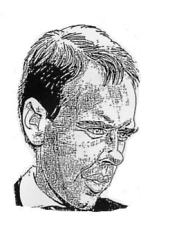 Edited by Kamy100