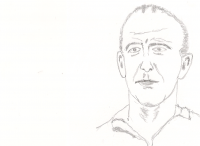 Attributes
5' 6.5" 10st.6lb.
b. Blackburn 12 January 1922
d. Blackburn 13 February 1985
 
Career
Debut 1 January 1946 (23y 354d) Final Game 29 October 1949 (27y 290d)
First Goal 2 February 1947
CAREER: Mill Hill St Peter's;Blackburn Rovers Aug'43 (am) Dec'45 (pro);Leicester City Feb'50 (£10,000)[180-4];Great Yarmouth (p/m) Apr'56.
HONOURS 2nd Div Ch (Leicester City) '54.
 
Playing Statistics
FL         88 apps
FAC       8 apps  1 gl
Total    96 apps  1 gl
LC          2 apps et 30m     
War time
NL        13 apps
 
Summary
Baldwin arrived on the scene with his local club just as the war had ended. He established himself as a left sided player with industrious habits and strength. His praiseworthy Ewood career was forever blemished by an incredible miss in the dying minutes of a cup tie at Charlton which if scored would have advanced the club to the next round. Instead Charlton recovered and won the trophy. A long spell at Leicester increased his reputation and he had a spell in management at Great Yarmouth and then Yeovil when his playing career ended.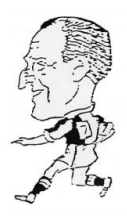 Edited by Kamy100