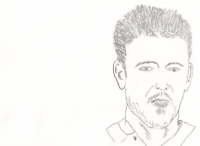 Attributes
6'1" 12st.
b. Lancaster 27 February 1978
 
Career
Debut 12 October 1996 (18y 228d) Final Game 13 April 1998 (20y 60d)
CAREER: Queen Elizabeth GS;Blackburn Rovers Sep'87 (ass sch) Aug'94;Southampton Jul'98 (£1,000,000)[161+43-68];Everton Jan'05 (£6,000,000)[51+25-13];Sheffield United Aug'07 (£4,000,000) [57+5-34];Stoke City Jan'09 (£4,000,000)[27+11-10];Glasgow Rangers Aug'10 (£1,500,000)[5+2];Blackpool Jan'11-Jun'11 (loan)[5+4];Sheffield United Nov'11 (free)[2+16];Accrington Stanley Nov'12 (p-c)[18+7-6].
INTERNATIONALS     England  2 + 3 apps
'03 v Aus,Ser(s).'04 v Cro(s),Lie,Den(s).
SQUAD NUMBER  30 Oct'96 - 34  Aug'97.
 
Playing Statistics
PL       1 + 3 apps                                                    8 ns
FAC    0 + 1 app                                                      2 ns
FLC    2 apps             -1 wdn
Total   3 + 4 apps    -1 wdn  +52m -20m           10 ns
FAYC 5 apps  4 gls                                                 2 ns
 
Summary
Beattie's father Mick, a lorry driver in Blackburn, made many sacrifices so that his son could attend the town's top school, Queen Elizabeth Grammar School. Academically bright, he gained 9 GCSEs and might have studied medicine, he instead chose to accept the traineeship with the club on whose terraces he had stood. Even at that tender age it represented a change in career because Beattie had been an outstanding swimmer with Wigan Wasps and was ranked second in the country at butterfly when he was fourteen. A serious shoulder injury forced him to concentrate on football and he proved that he could score goals as he worked his way through the youth teams into the reserves. His career appeared to plateau as he left his teens and before he had a chance to recover he was sold to Southampton, who needed him to replace Kevin Davies who was moving the opposite way for a phenomenal and as it transpired excessive sum. Given a chance to develop he grew into a fearsome old fashioned centre forward, a great leaper and header and with the lung power to run perpetually. Although he was recognised as the most promising young striker of his time there was some doubt about an inappropriate lifestyle that included celebrity friendships. Anxious to improve his status with the national side and return north he signed for Everton in January 2005 for six million pounds but his stay on Merseyside proved unrewarding and two and a half years later he dropped into the Championship in order to play regular first team football. Faced with the cost of surviving outside of the Premiership, Sheffield United were forced to let Beattie go and he moved to Stoke where his goals were vital in keeping the newly promoted side in the top flight. His next moves proved disappointing but in 2012 he joined Accrington and helped Leam Richardson mastermind a late surge that retained their status in the Football League. Richardson then left the club and Beattie was appointed as his successor. In his first season he master minded a late run that preserved their League status but lost his job in September when the club again commenced poorly. For six months from June 2015 he was a coach at Swansea City but left when Gary Monk was dismissed. In June 2016 he followed Monk to Leeds United, as first team coach. He left when the manager resigned but the pair have worked together at Middlesbrough (June to December 2017) and Birmingham City (March 2018).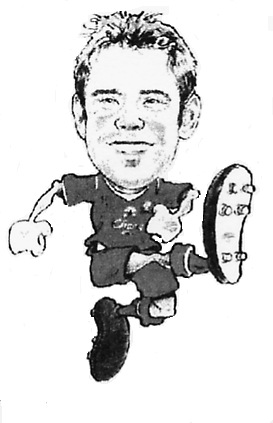 Edited by Kamy100