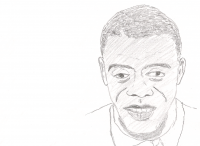 Attributes
5'9" 12st.4lb.
b. Manchester 14 February 1970
 
Career
Debut 16 March 1991 (21y 30d) Final Game 30 March 1991 (21y 16d)
CAREER: Burnage HS;Manchester City Aug'87[8+12-1]:Blackburn Rovers Mar'91 (loan);Port Vale Sep'91(loan)[4+1-1];Birmingham City Jan'92 (£50,000)[5+2-2];Bury Mar'94 (loan)[3];Stoke City Aug'94[2+2];Millwall Dec'94[6+3];Northampton Town May'95[+1];Burnley Jul'96 (trial);Halifax Town Oct'96;Altrincham '96.
 
Playing Statistics
FL      3 + 1 apps  -1 wdn  +59m -45m     1 ns
Summary
Jason Beckford and his brother Darren were regarded as potentially good players at Manchester City but neither harnessed natural talent to achievement. A thick set, powerful man who played wide on the right he often found the game eluded him, certainly it was always the case in his loan spell at Ewood, and his lack of a settled home thereafter appears to confirm that this was often the case. After a downward spiral among many clubs he retired and was appointed to a coaching position at Manchester City's School of Excellence. In 2002 he became Ally Pickering's assistant at Mossley, combining this with his employment as a senior counsellor in the Manchester Drugs Unit. He succeeded Pickering in 2003 and was manager until 2007 when he joined the Bolton Wanderers youth coaching unit. After working in Wigan Athletic's Football in the Community scheme he left for Canada in 2012, joining Newmarket as technical director.