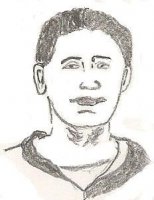 Attributes
5'7"  11st.
b. Accrington 27 August 1897
d. Accrington 7 September 1968
 
Career
Debut 11 September 1920 (23y 15d) Final Game 15 January 1921 (23y 142d)
CAREER: Blackburn Trinity;Blackburn Rovers Mar'20-May'21;Wigan Borough Jun'21[9];Dundee Hibernians '22; Bridgend Town Aug'24.
 
Playing Statistics
FL    8 apps
Summary
Joe Bibby was brought up in Richmond Hill, Accrington. His father, a local millwright, died when he was young and his mother, who came from Oswaldtwistle, had to bring up the family alone. He was signed by the Rovers from local football and was thrust into the team when Fred Duckworth was injured but after a promising start he struggled. Although naturally a right back he found it easier on the opposite side but his hopes of a long career disappeared when Tom Wylie was signed. He spent most of his life in Accrington and was living in Belfield Road when he died in the local hospital.