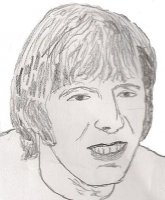 Forename(s)
Robert Charles
Attributes
6'0"  11st.11lb.
b. Cambridge 26 October 1950
 
Career
Debut 11 September 1971(20y 320d) Final Game 18 September 1971 (20y 327d)
CAREER: Tottenham Hotspur (app May'66);Ipswich Town Nov'68 (app Sep'67[32-1];Blackburn Rovers Sep'77(with £50,000 for Hunter);Crystal Palace Sep'77 (£50,000)[31];Norwich City Feb'72 (loan)[3];Arcadia (South Africa);York City Feb'77[5];Fort Lauderdale Strikers (USA) Apr'77-Aug'78.
 
Playing Statistics
FL    2 apps
Summary
When Allan Hunter decided that the third Division was no place for an international of his promise Ipswich won the bidding war for his services. In addition to a fee they offered Bell, a raw boned, rugged individual who could slot straight into his spot. Less than two weeks later Crystal Palace offered £50,000 for Bell and Ken Furphy who wanted to rebuild his side, accepted the offer. Perhaps the decision was shrewd for no club ever extracted the latent promise from the player and he ended his career in the USA.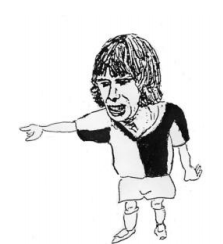 Edited by Kamy100