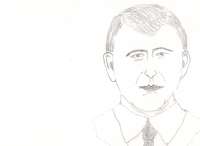 Attributes
5'9"  11st 4 lb.
b. Liverpool 29 November 1879
d. North Liverpool OND 1954
 
Career
Debut  22 April 1905 (25y 145d)
CAREER: Wavertree;Wellingborough;Lincoln City May'00[4];Northampton Town '01;Luton Town '03;Leicester Fosse May'04[27-1];Blackburn Rovers Apr'05-May'05;Northampton Town May'06.
FOOTBALL LEAGE 1 app '03 v IL.
 
Playing Statistics
FL    1 app
Summary
Lincoln City was Bennett's first league club but he was unable to dislodge the regular full backs, McMillan and Gibson, and played three of his four appearances at left half. He established himself when he played in the Southern League and was brought to Ewood to provide reserve cover. When called upon he was found to be in poor fitness. When he returned after the close season he was found to be so unfit that he was suspended sine die.