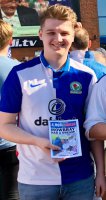 Our friend Tom Schofield from the 1875 podcast and occasional guest on the BRFCS podcast, has written a dissertation as part of his university course and in three chapters it covers the 1987 FMC final, the 1995 PL win & the impact of Venky's purchasing the club.
He introduces it & narrates it quite beautifully and it makes for a lovely holiday listen, by the pool with a beer...or in the back garden, or anywhere really.
Reminisce with us now...
The original text to accompany the podcast is here...
Chapter One
Pre Premier League 
Before the glamour and glitz of modern day football, when the Premier League was just plain old Division One, Don Mackay led his Blackburn side out onto the Wembley pitch to square off against Charlton Athletic in the Full Members Cup Final, on March 29 1987
That was supposed to be as good as it got for the small Lancashire club, with afirst trip to Wembley since 1960. Mackay had been named manager of Blackburn in 1987 after being sacked by Coventry City. When Rovers approached the Scotsman, he was working as reserves team manager at Glasgow Rangers. Speaking of his time at the club, Mackay said: "There were plenty of good days, and some bad days if I'm honest with you."
 There was a great sense of pride when speaking of that 1987 final where Rovers ran out 1-0 winners. It was to be his crowning achievement as Rovers' manager, an achievement that puts him amongst some of Blackburn's most well regarded gaffers. Speaking of his Full Members Cup success, he continued: "The big one though was obviously going to Wembley and winning a trophy, the lads did really well that day."
At that time Rovers averaged gates of around 7000, but on that day 30,000 Blackburn fans made the trip to watch their unfancied side pull off an upset.
 One fan and BRFCS podcast host, Ian Herbert, had been a Rovers fan since the early 70's. He was there to watch Rovers lift the trophy that day and he admitted that at first no one paid much attention to the Full Members Cup as a competition. The cup itself was a replacement for the lack of European football after the Heysel disaster, where 14 Liverpool fans were convicted of manslaughter, which lead to a five year European competition ban for English clubs.
 Herbert explained: "It was a two bob competition, that was all about creating matches for lost TV income because of the European ban. It was basically the Checkatrade trophy for Division One and Two. Not everybody entered it, so the big clubs didn't enter it, some First Division sides did though."
 Rovers would meet Chelsea in the quarter-final, beating them 3-0, before matching that score in the semi-final against Ipswich Town. He said: "We just hit a rich vein of form, and slowly people started to think, if we win the next one we are in the semi-final you know. We were so close to Wembley, and that was exciting."
 Of the fantastic support and the challenge that awaited them on the Wembley pitch, Mackay said: "We were amazed, people forget that Charlton were a reasonably good First Division side, and we were in the Second Division. There was most certainly 30,000 there (Rovers' fans) on that day, it contributed to the win I think."
 The winning goal was scored by a relative newcomer to the club in Colin Hendry. The then 22 year old had only signed for the club a few weeks prior from Dundee, his first game being the semi-final clash against Ipswich Town.
 Speaking of the lead up to the final, he said: "It was a bit of a whirlwind really, within a matter of weeks I signed and ended up at Wembley. The first game I played was against Ipswich in the semi-final that we won 2-0, I had only signed the day before that. Keeping a clean sheet in the semi-final as a centre half and then winning the final and scoring the winning goal...It's just a fairy tale. It's a kid's dream really as a footballer, to score a winning goal in a cup final. It never happens for most footballers, but it did for me."
 The squad had travelled down to Wembley on the Friday, with the game scheduled to take place on the Sunday. Mackay had hoped that allowing the players to familiarise themselves with the Wembley pitch would be beneficial to the squad. Yet when looking back on his Rovers' career, the Scotsman concedes that the main aim of promotion never quite came to fruition.
 He explained: "The main objective was to gain promotion and it never happened, and that was a big disappointment."
It wasn't for a lack of trying either, Rovers had various close calls, often flirting with promotion to, the then, Division One. One issue that Mckay had however, that Kenny Dalglish did not have, and that was a lack of investment very early on.
Mackay said: "You go to a club and you know what you're going into. We wanted to come in and try and develop younger players, Colin was bought, but he was a younger player. We did a great job at bringing young players through as well. The only time we actually made money was when we sold Colin Hendry to Manchester City, that was the first time we went in the black. Bill Fox, the chairman at the time, was so proud that we actually had money in the bank that we could hopefully spend on one or two players."
Two players that did sign for Rovers, albeit on a short term basis, were Steve Archibald and Ossie Ardiles. Seen as a massive coup at the time, Archibald arrived at Rovers on loan from European giants Barcelona. Tottenham legendArdiles arrived on a free transfer from the North London club. On his two high-profile signings as Rovers manager, Mackay said: "The one that started it all off was Steve Archibald. I knew Steve from back in Scotland, I knew he wasn't happy at Barcelona. The one thing I knew I could offer him at Blackburn was regular football and a chance to put himself in the shop window again. That's what Steve wanted as well, he wanted first-team football and we could offer him that."
 It was an injury to left sided midfielder Scott Sellars that lead to the arrival of Ardiles but his Rovers career was cut short. Mackay continued: "Unfortunately he (Ardiles) got clattered in his first game for us against Plymouth and ended up being out for two or three games. We had wanted to build on him to help us get promotion, I mean we came so close again, and again."
 The closest Rovers would come was in 1989 against Crystal Palace, where theywould lose an aggregate lead to see their promotion hopes crushed. Similar to the play-off Semi-Finals now, the final was played over two legs. The first leg took place at Ewood Park, where Rovers ran out 3-1 winners and looked set to go to Palace and secure a return to the pinnacle of English football. It wasn't to be though, a controversial penalty and a hostile Selhurst Park crowd meant that Rovers would miss out.
It would frustrate Mackay that his side fell at the final hurdle under such contentious circumstances. Mackay said: "We'd done well at Ewood and should have done even better, we could have scored a few more that day. The atmosphere was hostile in the return leg and we suffered because of that."
Speaking of Palace's penalty, he continued: "To this day the penalty that Ian Wright got off a foul from Colin Hendry wasn't a penalty, it was a free-kick. I went to work for Arsenal for a little while, and I bumped into Ian (Wright) a few times. We joked about that, because he thought as well that it should have been a free-kick to Blackburn Rovers as well."
 The following season, Rovers once again failed in the play-offs losing 4-2 on aggregate to Swindon in the semi-final. The season after wasn't so successful,Rovers finished 19th only avoiding relegation by four points. It was around that time that local benefactor, Jack Walker, began to have increasing influence at the club. 
 Mackay said: "Believe it or not, I tried to buy Gary Lineker from Tottenham, we also spoke to Teddy Sheringham and Jack gave us money to do that."
 With great honesty, Mackay conceded that Rovers' issue when attempting to sign these players, was his own pedigree in management. He explained: "The problem was that the money was there but those players would have been more influenced by Kenny Dalglish than they would Don Mackay."
It was clear for the fans as well that something was changing and that they would soon have to realign their expectations. Ian Herbert said: "There were rumours of Jack Walker being involved, then the Riverside was developed in 1988 and that was literally the Walkersteel stand. When Jack saw we were close to relegation in 1991, he went and offered his services and formally bought the club, at that point all bets were off. We automatically changed expectations, Kenny coming to us a Division Two club, would be like Pep Guardiola making the same move now."
 That further highlighted Blackburn's issue under Mackay, they just couldn't attract the players they needed to really take the club to another level. Mackay would be sacked early in the 1991-1992 season, knowing that the club would go onto big things.
 He said: "The money was there, but the players I went to speak to at the time didn't believe that Blackburn Rovers was the club that they actually were. I had a press conference actually the day I left, and I said then that one day you'll speak of this club in the same way you do Liverpool and Manchester United. They didn't believe me, they thought I was being stupid, three years later Blackburn won the league."
Chapter Two
The Champions of England
In October 1991 a now Jack Walker owned Blackburn Rovers made a move to hire former Liverpool legend Kenny Dalglish as the new manager of the club. His goal was simple. Ensure that Rovers would gain promotion from Division two, so that they would be part of the newly formed Premier League. Dalglish was successful in doing that. Despite a poor run of form Rovers recovered to finish just inside the play-offs, where they would first beat thirdplace Derby 5-4 on aggregate in the semi-final.
 That set up an encounter against Leicester at Wembley, where a Mike Newell penalty was the difference, as Rovers ran out 1-0 winners to secure a place for the Premier League's maiden season. Full Members' Cup goal scoring hero, Colin Hendry, made his return to the club in November of 1991 as one of Kenny Dalglish's first bits of business and he played a major part in the promotion winning side.
 The former Scottish Captain said: "I've been there three times now, twice as a player and once as a coach, and I've never ever regretted it. It wasn't a clear cut return though, I got a phone call the night before saying that they wanted me back and were in talks with Man City. For me as well to go back to the club, you could tell that things were happening. I was feeling a bit stale at city as well, I was out of the team and I was surplus really. Jack had a plan to get the club into Europe within six years, so to get promotion at Wembley in my first season back was great. I had come back a better defender than what I was when I first left."
Hendry feels he improved even more at Rovers as well, largely in part to Dalglish's assistant, Ray Harford. "I then improved even more back at Blackburn under Ray Harford, he was key to my development."
Harford is often lauded by Rovers fans and players as a vital cog in the Rovers machine and though he didn't replicate that success as a manager, is still well respected. Hendry continued: "The combination between them (Dalglish and Harford) was perfect, Ray was probably as good a coach in the country as anyone. He did go on to be a number one, he was always a coach rather than a manager and that is no disrespect to him he was a great coach".
Hendry isn't alone on that as well, with Blackburn and Newcastle legend Alan Shearer echoing those sentiments. Shearer was Rovers marquee signing in the summer after promotion from Division Two, signing for a then record fee, £3.5 Million from Southampton. Manchester United were also interested in the Southampton prospect, but the pull of working with Dalglish and Harford proved to be too much for Shearer. The Premier League's all-time top scorer said of his decision to join Rovers: "It was a lot of things, including Ray Harford. We had three very successful men [Dalglish, Harford, Walker] in their own right and a promising team trying to win. So add that to hard work then I knew we would have a great chance of achieving something."
His first season playing in blue and white wasn't plain sailing though, suffering an anterior cruciate ligament injury against Leeds United. What was evident however, was Shearer's prolific nature, as the striker would score 16 goals in the 21 games he was to feature in.
Shearer said: "I was devastated because it had been going so well. To be honest, any injury would have been hard to take but a serious knee injury was difficult. Knowing that I was going to be out for six or seven months was very hard to take."
 In that season Rovers would go on to finish in fourth place, which remains a record best for a newly promoted side in the Premier League. The following season Rovers would challenge United for the crown of Premier League champions, but fell short finishing in second place. They weren't to be thwarted again.
Rovers broke the British transfer record again in 1994, signing Chris Sutton from Norwich for £5 million. Along with Shearer, he would go on to form one half of one of the Premier League's most lethal duos, the SAS. Sutton wasn't alone in creating lethal partnerships with the former England captain, Shearer also had a fruitful partnership with play-off final goal scorer, Mike Newell.
Of his strike partners at Rovers, Shearer said: "The best partnerships, I felt, were the ones I didn't have to work hard at. With both Mike Newell and Chris Sutton that was the case. We just had a great understanding of each other's game and we also played in a very attacking system that suited our games." 
Rovers played a very direct style of football, implementing a 4-4-2 system, that centred around feeding the front two. If Shearer didn't score, then Sutton would, and vice versa. Key to that success was the quality of Rovers wingers Stuart Ripley and Jason Wilcox. Ripley had signed from Middlesbrough in 1992, while Wilcox was a product of Rovers academy. 
As the end of the season approached Rovers' form fell off. A win against Newcastle in the penultimate game of the season meant that Rovers fate remained in their own hands as they headed to Kenny Dalglish's old stomping ground, Anfield. Manchester United had to travel to Upton Park knowing that if they were to better Rovers' result, they would complete a hat-trick of Premier League titles. Shearer handed Rovers an early lead, but goals from John Barnes and a last minute freekick from Jamie Redknapp meant that Shearer's side were relying on West Ham.
United had bombarded West Ham's goal but an inspired goalkeeping performance from Luděk Mikloško meant that the title would be heading to Ewood Park. For Shearer though, the final day was the culmination of a seasons hard work and was thoroughly deserved. He said: "It was a crazy day that ended in victory, it was all very nerve racking. We won it over the season not just the last day, that being said I still love West Ham for helping us out."
 Hendry describes it in a similar light, knowing that whilst the title was in Rovers hands, they faced an incredibly tough test against a Liverpool side. He said: "I think prior to the games kicking off, United at West Ham and us Liverpool, you'd say the advantage was with United. For Liverpool they had a day where they couldn't lose, Everybody in Anfield wanted Blackburn to win the league."
The Rovers players were fully aware of what was going on at Upton Park, knowing a winning goal would secure the title. Hendry said: "Sutty (Chris Sutton) had a chance early in the second to make it two, then they equalised and we got caught with the freekick. As a player on that pitch you don't have a clue what's going on. We got messages from the dugout that it was 0-0 but that United were missing chance after chance."
 It was a matter of seconds after Rovers had gone behind that news began to filter through that it was full time at Upton Park. He continued: "So it got towards the end of the game, the game was still going on and it's just after Liverpool scored. We look over though and Ray is just all over Kenny, Kenny is jumping up and down. We saw that and thought that's it. We have either won the league, or West Ham have scored. Either way we have probably won the league. The game is still going on , but it's just bypassing us, it really was flying past us. At that minute in time, it didn't matter what the score was at Anfield, we have won it."
One of the major criticisms of that Rovers side is the suggestion that Rovers bought the league. Interestingly enough, when the cost of Rovers starting 11 is compared to that of United's, it cost under £5 million less. Similarly the likes of Leeds spent more money on Carlton Palmer than Rovers did across the entire midfield four. 
 On those accusations, Hendry said: "I will always have an argument over buying the league,  Blackburn Rovers didn't buy the league, we bought Shearer for £3.5 million and sold him for £15 Million. We bought Christ Sutton for £5 Million and sold him for £10 million. In real terms I cost the club £25,000, because they bought me back for what I was sold for, then I went for £3 million to Rangers. They made profit on everyone, you can't say that's the same as it is now."
The following season wasn't as successful for Rovers, who were knocked out of the Champions League in the group stages, and struggled to sixth place. 
The summer had initially shown much promise as well, Zidane was linked with a move to Ewood Park. Jack Walker was reported as saying: "Who needs Zidane when you've got Tim Sherwood." Before the season would start however, Dalglish would take up a director of football role and Harford didn't have the same impact he'd had as a coach.
On his teammate that never was, Hendry said: "Zidane was at the training ground, we'd seen him and we thought is this the next level? We had a lot of finance, the prize money was great, there was the Champions League as well. But then there was a falling out, a disagreement between Kenny and Ray and Kenny and Jack. Kenny moved upstairs, Ray took over and we just didn't have the same impetus. People say well the team didn't change, but there was a big change because Kenny moved upstairs, he selected the 11 and didn't even tell Ray. Ray would find out when we did, they would discuss things, but to the best of my knowledge, the team selection was just Kenny."
Rovers would fail to hit those dizzy heights again, and would be relegated just four years after winning the Premier League. For the fans and players though, they created memories that will last a lifetime. In Jack Walker they have an icon who has cemented his legacy as Blackburn's number one supporter.
Chapter Three
The Era of The Venkys
In November 2010, Blackburn were purchased by Indian poultry company the V H group, better known as Venky's, for £23 million. At that time, under the guidance of Sam Allardyce, Rovers were a comfortable mid-table Premier League club.
Within a month of purchasing the club from the Walker Trust, Venky's had sacked Allardyce and replaced him with the relatively unknown Steve Kean. With that began a period of turmoil for the proud Lancashire club, as they were relegated from the Premier League in 2012
Five years later, after going through six managers in those five years, Rovers fell to the third tier of English football for the first time since 1980, this was despite a revival after hiring Tony Mowbray in February 2017.
So began a revival. A squad overhaul and a new found belief, as Rovers were promoted from League One at the first time of asking. Relegation is arguably one of the best things to happen to the club but how do fans view the Venky's now? Do they forgive them for past failures? Can Rovers return to their former glory?
Alan Myers worked with the Venky's as the Director of Communications, from2013 to 2016. He resigned from his position along with then Rovers' manager, Paul Lambert at the end of the 2015-2016 season. On his time at the club, Myers said: "There were a number of issues that needed dealing with. A big one for me as Director of Communications was getting fans back to the club, not just on a matchday, but getting them back together with the club. What was prevalent to me was the split between fans, a split in the fan base is never good."
A split in the fanbase had risen from the failures of the Venky's and differing viewpoints on the best course of action. He continued: "They were the immediate tasks, my two and a half years was on the whole a great experience, people worked very hard and it really is a great club."
Myers' time at the club coincided with some success, as Rovers flirted with the Play-Offs. At that time, Rovers' fans had become increasingly disillusioned with what was going on at the club. Myers tasked himself with building a bridge between the fans and the club. To do this, he introduced fan forums that continue to this day as well as meeting with different supporters groups. He continued: "The bottom line is that the problems were there, we couldn't change the past. I think what had happened was that everyone developed a sense of not communicating, whether that's fans, staff, or directors. People wanted to walk away from their responsibility and that was my biggest challenge when I went in. From the owners' point of view it's difficult for them to communicate being in India. People before me as well just didn't communicate, the fanbase grew ever distant and hostile and felt that they couldn't work with the club."
Myers left the club in 2016, citing differing opinions on what he felt the direction of the club should be. Despite this, he harbours no ill feeling towards the poultry giant, recognising the positive relationship he had with them.
He said: "I had a great relationship with them and still do. Ultimately they are responsible, but what they are is humble people; they allowed me to get on with my job and didn't interfere. The issue is that some of the people they left it to let them down massively. When I met them all they wanted was success. They desired success and let us do what we wanted to achieve that. I think that's how the club got in trouble, they give money to the wrong people".
On his decision to leave, he continued: "The club was going through a tough time, I didn't feel like I could give everything I needed to give to help make the club successful. "I had a great conversation with the owners about it. I didn't want to see what did happen, I didn't want to be part of the relegation. It was sad and I do miss it, I miss the people and the club. I would love to work with Tony Mowbray, how the club is being run now is how I'd have liked it to have been run."
With the appointment of Mowbray and a new Chief Executive in Steve Waggott, the club has undergone another period of rebuilding in recent years, one that some feel is going to set the club up to go onto succeed. Despite that, there are understandable apprehensions from fans who still have problems with the Venky's. One such fan is Duncan Miller, who ran as an independent candidate for Blackburn in the 2017 general election.
At that time, the club was reeling after the relegation from the Championship and frustration with the ownership was at an all-time high. On his campaign, Miller said: "The protests died down when Kean left, but then picked up when we were hurtling towards League One. I was involved with meetings at Ewood Working Men's Club, just discussing protest strategies. I threw one out saying wouldn't it be good if we made a Venky's Out Party. I was half joking really but it sort of spiralled from there. With minimum outlay, we could get quite a lot of coverage."
 One of the initial problems Miller first faced was any potential backlash from fans. Miller continued: "It was difficult to gauge the reaction to it all really.I was pleasantly surprised though at the support, I thought I would get a lot more abuse from fans than I did at the time. With us it seems to be one extreme or the other, at that time though I just think everyone had, had enough."
As Rovers' fortunes have changed however, so have fan opinions. Whilst Rovers are on the upward trajectory, supporters are more accepting of Venky's. In a survey carried out with 585 Rovers supporters, 63% of stated they were indifferent to the Venky's, whilst 9% claimed they liked them. The remaining 28% disliked them. Interestingly, despite 28% voicing their dislike for the Indian poultry giants, 93% of the 585 were happy with the way the club is being run.
 Miller offered an explanation to the survey's findings, saying: "I certainly won't ever forgive them for the state they put us in. Speaking generally, people are happier that we actually have a functioning football club, because that hasn't always been the case. I don't think that is because of Venky's though, it's because of their inaction rather than their action."
One of Rovers hardest tasks at the moment, is encouraging fans to get back into the habit of watching Rovers every home game. Prior to Venky's arrival, Rovers averaged crowds of around 25,000 in the Premier League.
In the League One promotion winning season, Rovers' attendances averaged out to just over 12,000. That has increased this season to 14,500 but it is a far cry from the attendances of not even a decade ago.
Alan Myers recognises the importance of the fan base, and acknowledges that for a smaller club like Rovers, it is important they don't alienate those that do attend matches week in and week out. He said: "Blackburn is a very specific fan base, it is a town club, it's not a city where there are two big teams.
"It is a fan base with a real core; it had fans that went no matter what. These people really care, I'm asked sometimes that in my line of work, how do you deal with all the moaning? My answer is always the same, I don't see it as moaning, it is passion, they're passionate."
In terms of on the field, Rovers finished the season in 15th place in the Championship and have left themselves with a good platform, as they look to make a return to the Premier League next season. The fans expect them to be battling for that as well - 72% of them to be precise. The players also hold that expectation of themselves, none more so than David Raya.
Born in Barcelona, Spain, the 23 year old arrived in Blackburn when he was just 16 years old. He established himself as the main shot stopper during Rovers' season in League One and continued that upon the return to the Championship. Raya said: "I think the club is in a better position than it was two or three years ago, coming back from relegation and establishing ourselves in the Championship again. I think he's (Mowbray) been the key to the team and club progressing. He almost kept us up when we were relegated, yet in a weird way I think that was the best thing that could happen to us."
On the importance of the fans, he continued: "The fans were brilliant last year, I think it was important for us and the fans to be together. It's important to us that we get fans through the door home and away. A big crowd at home really helps, it gives us an extra drive that can help us pick up the points."
What is important to Mowbray however, is recruitment and making sure that the team consistently improves. The Rovers manager said: "Since I have come we have generally signed younger players. We have relied on senior player that have perhaps gone through a relegation that I felt could compete. The recruitment has to impact the team now though, we can't concede 69 goals like this season, you don't go up with those numbers."
One thing Mowbray urges however is that fans stick with the club, acknowledging that as a team they can build expectations but that everyone must pull in the same direction. He continued: "We built an expectation and then fell off so they can be disappointed. I would say that this season, most of the players played in League One with us last season. So to compete with the likes of Aston Villa it will take a little bit longer and that's what I would say to fans. We keep going, that's the only way to do it really to stick together as one club."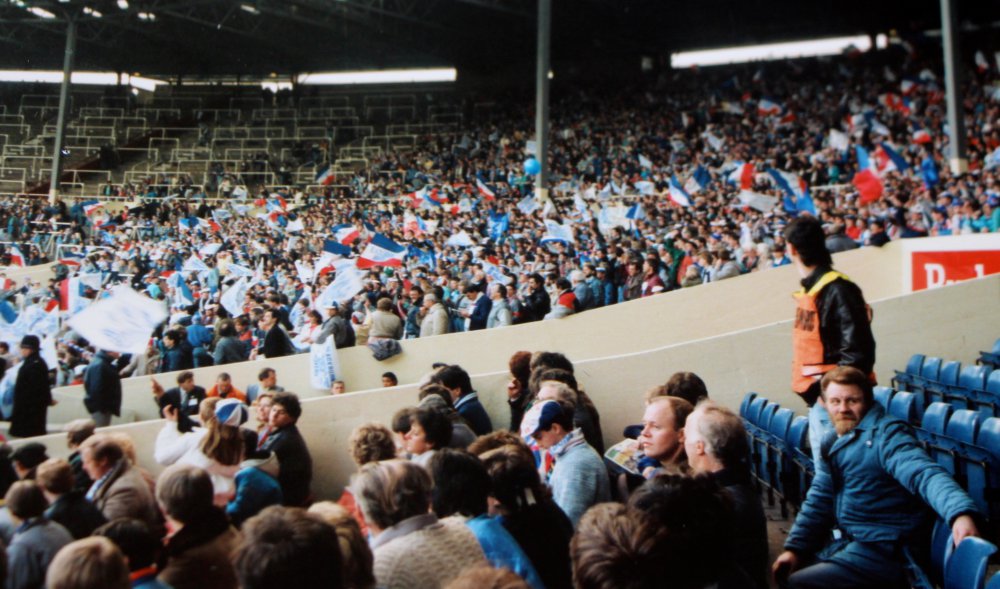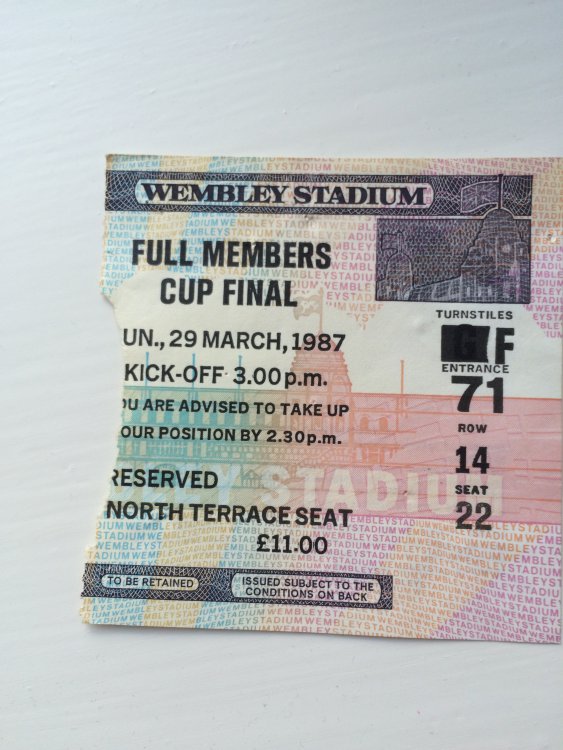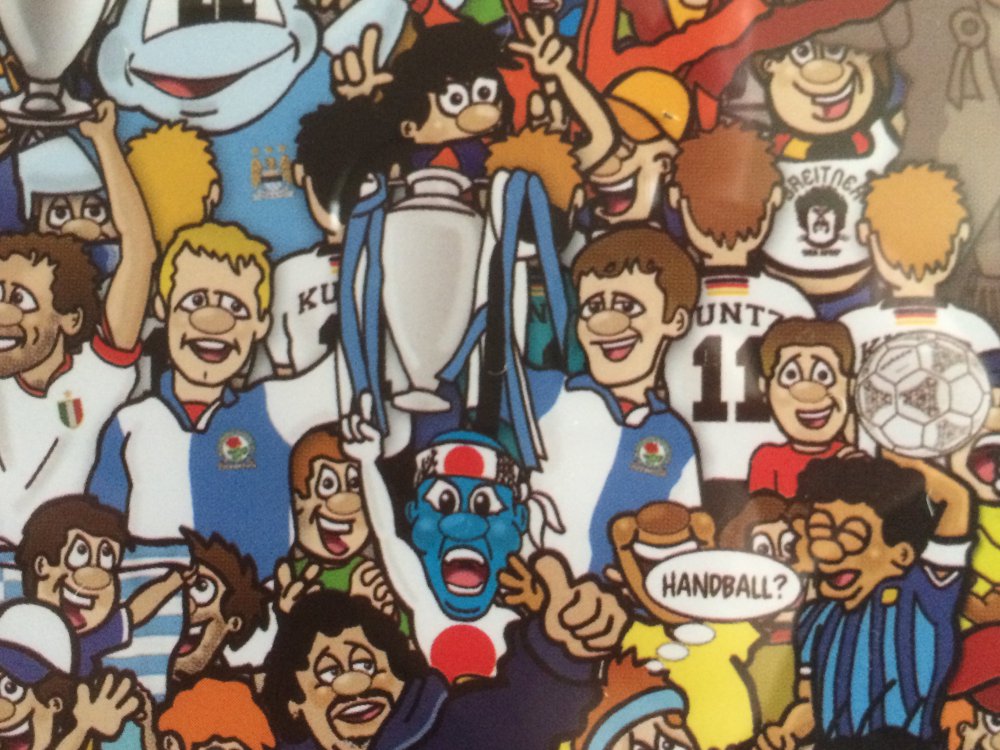 Edited by Herbie6590