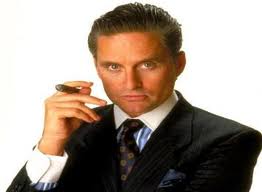 Posts

121

Joined

Last visited
Profiles
Forums
Gallery
Blogs
Everything posted by Gordon Gekko
We really do need to keep hold of Rothwell, he's the main man!

If he plays Buckley as number 9 and Gallagher on the wing I'm going to jump out the window

The comments section on Facebook to this letter are making me physically sick! (I know it's my own fault for reading them). The worrying factor is as well the majority are genuinely made up by the presence of it.

That £5 million statement from the Venkys was a breaking news headline on Sky Sports News! as soon as I read it I knew we were in big trouble

Was waiting for confirmation of squad numbers and now all the shirts have sold out! Perfect 😂

Has it been confirmed yet if Brereton-Diaz will be on the back of Big Ben's shirt?

Ayala injured already??? 😂

Beat them 1-0 at Euro 2000

This commentator sounds like a barrel of laughs lol

Was just thinking that, proper random

I've got that season on VHS. Started like a house on fire but ended shockingly with Alan Fettis in the sticks! took the awful form into the next season and got relegated.

Rovers 14/1 for Lampard's next destination... random

Is this the same guy that said Mowbray would be sacked weeks ago?

Probably going to watch the Derby vs Wednesday match!

I read that the game has been selected for overseas TV so not available for IFollow outside UK. Did they still allow you to pay? that is poor form if so!

He played for Preston though didn't he. I have a feeling he will be there next season.

Tony will be milking this one for years!

I've changed my mind, Bell you're bloody useless!

I take it all back, Amari Bell the new Roberto Carlos!

Would rather have a 60 year old stig inge Bjornabee at left back! Obviously giving Bell a new contract if he's playing him.

Rotherham winning, albeit down to 10 men

Are we actually safe? I am sick to death of this constant shite!

The most embarrassing performance I have EVER seen from Rovers.