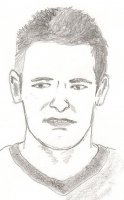 Attributes
6'1" 11st.9lb.
b.Liverpool  14 February 1987  
 
Career
Debut 11 September 2011 (23y 209d) Final Game 18 January 2014 (26y 338d)
First Goal 17 December 2011 Final Goal 4 January 2014
CAREER: Archbishop Beck HS (Walton);Orry's;Walsall '03 [52+7-7];Kɸge (Denmark) '05 (loan);Redditch United (loan) Oct'05;Hednesford Town Jan'06 (loan);Coventry City Jan'08 (£1,200,000)[45+2-3];Birmingham City Jul'09 (£4,000,000)[56-2];Blackburn Rovers Aug'11 (£7,700,000);Crystal Palace Jan'14(£3,000,000)[125+8-12].
HONOURS FLC win (Birmingham City) '11.FAC los (Crystal Palace) '16
SQUAD NUMBER     16 Feb'12.
 
Playing Statistics
PL/FL      98 apps    5 gls    -4 wdn                                  2 og
FAC          6 apps      2 gls
FLC           2 apps                                                     1 ns
Total     106 apps    7 gls    - 4 wdn  -188m         1 ns    2 og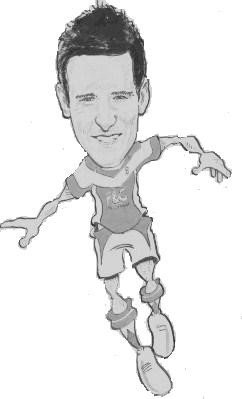 Summary
Dann was playing for a pub team called Orry's in the Anfield  Junior Sunday League when a Walsall scout spotted him and asked him to go for a trial. At the end of it he  was offered a YTS contract providing he signed it immediately. His  initial experiences were dis-spiriting. He was loaned to a Danish second division club by the chairman, then sent out for two spells  in non-league football  but he learned from adversity and was recalled and given first team games. His improved form attracted first Coventry and the Birmingham, where he formed with Roger Johnson, one of the best defensive partnerships in the Premier League. The unexpected relegation of his club in 2011 prompted a financial  crisis and after being linked with the top clubs, he joined the Rovers on the eve of the transfer window, having worked with Steve Kean at Coventry. Injured twice in his first half season  he never really settled and proved a disappointing signing. The following season in the Championship  he was one of the few to emerge with credit, and ended captain and an ever present. However he attracted interest from the lower Premier League clubs and with his contract running down it became financially prudent to allow him to leave the club. He proved a bargain buy for Crystal Palace and helped  them cement their position in the Premier League.
Edited by Kamy100