Forename(s)
Craig Douglas
Attributes
5'9"  10 st.12lb
b. Cardiff 13 July 1979
 
Career
Debut 13 August 2005 (26y 31d) Final Game 2 May 2006 (26y 293d)
First Goal 21 September 2005 Final Goal 8 April 2006
CAREER: Baden Powell Primary School;Trowbridge Junior School;Rumney High School;Caer Castell FC;Norwich City Jan'97[71+13-32];Coventry City Aug'00 (£6,500,000) [33+1-6];Newcastle United Jul'01 (£6,000,000)[87+6-27];Glasgow Celtic Jan'05 (loan)[12+7];Blackburn Rovers Jul'05 (£5,000,000);Liverpool Jul'06 (£6,500,000)[23+4-7];West Ham United Jul'07 (£7,500,000)[20+4-7];Manchester City Jan'09(£14,000,000) [33+7-13];Cardiff City Aug'10-Jun'11 (loan)[34+1-11];Liverpool Aug'11[12+15-6];Cardiff City Aug'12-Jun'14 (free)[41+14-6].
INTERNATIONALS  Wales  64+ 10apps 18 gls
'98 v Jam(s),Mlt 1gl,Tun.'99 v Den(s) 1gl,Swi(s),Ita(s),Den(s).'00 v Bra(s),Por.'01 v Blr.Arm,Ukr.'02 v Arm,Nor 1gl,Bra,Arg 1gl.'03v Fin(s),Ita 1gl,Bos,Aze 1gl.'04 v Ser,Ita,Ser,Nor,Can.'05 v Lat 1gl,Aze,NIr,Eng.Hun.Pol 2gls,Aut,Aut.'06 v Cyp,Par.'07 v Bul,Cze,Bra.Svk,Cyp 1gl,Lie 1gl,NIR,RoI.SaM,NZ 2gls,Cze.'08 v Cze 2gls,Cyp,SaM,Ice(s),Hol(s).'09 v Lie,Ger,Den 1 gl,Pol,Fin.'10 v Rus,Fin 1gl.'11 v Mon,Eng.'12 v Aus,Mon,Swi,Bul,Nor 1gl,CoR,Aut,Sco,Cro.'14 v RoI,Mac,Ser,Mac,Bel.
HONOURS Sco Cp win (Celtic) '05.FLC win (Liverpool) '12.
SQUAD NUMBER  11 Jul'05.
 
Playing Statistics
PL      22 + 5 apps 13 gls  - 2 wdn                                   + 5 ns
FAC    1 app            2 gls
FLC     3 + 1 app     2 gls                                                   + 1 ns
Total  26 + 6 apps  17 gls – 2 wdn   +166m -96m      +6 ns (2 gls as sub)
Penalty record  T 1 Sc 1
Strike record   142 mins
 
Autobiography- Goodfella.   Trinity Mirror Sports Editions June 2012 320 p
                                    ISBN 10   1908695307
                                    ISBN 13  978-1908695307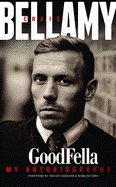 Summary
A small striker with explosive speed and a high rate of activity he came to prominence with Norwich and was sold to Coventry, after he had made his Welsh debut, as a replacement for Robbie Keane. Frequently troubled by knee injuries he continued to score goals at an impressive rate but proved to be a controversial and opinionated character. Signed by Bobby Robson to partner Alan Shearer at Newcastle, they were stylistically an ideal pairing but temperamentally the mercurial Bellamy was always at odds with the dour professionalism of his partner. The gulf between them widened and the arrival of Graeme Souness with the task of imposing discipline at the club produced an inevitable confrontation that led to Bellamy being adjudged surplus to requirements. There was no shortage of clubs willing to use his talent and after half a season on loan at Celtic it was a surprise when Blackburn won the race for his signature. He proved a fine acquisition once he was fully fit and his goals helped take the club to sixth place and a position in the UEFA Cup. However it soon became apparent that he had an escape clause in his contract and when Liverpool expressed interest in the summer his departure was inevitable. Despite Liverpool's continued success controversy returned to Bellamy's career and not being an automatic choice he availed himself of big money transfers  to West Ham and then Manchester City before returning to Liverpool. In the twilight of his career he returned to his home club, Cardiff, and helped them gain promotion to the Premiership. He remained with the club as Academy coach but remained interested in a management role, coming close to obtaining the role of Welsh national and Oxford United manager. However he resigned at Cardiff in January 2019 in order to defend himself against allegations of bullying. In June 2019 Vincent Kompany appointed him as Under 21 manager at Anderlecht.