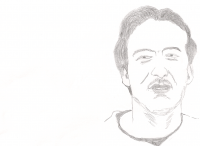 Attributes
5' 7"  10st.2lb.
b. Regba (Israel) 2 April 1972
 
Career
Debut 10 February 2001 (28y 314d) Final Game 29 April 2001 (29y 27d)
First Goal 7 April 2001 Final Goal 24 April 2001
CAREER: Maccabi Haifa;Southampton Oct'96-May'97 (loan);West Ham United Jul'97 (£1,700,000);Glasgow Celtic Jul'00 (£5,500,000)[29+3-9];Blackburn Rovers Feb'01 (loan);Manchester City Jul'01 (£1,600,000);Portsmouth Jan'04-Jan'05 (free);Maccabi Tel Aviv Jun'05.
INTERNATIONALS     Israel 69 + 9 apps 9 gls
'92 v CIS(s),Cyp 1gl,Ice(s).'93 v Far(s),Ice 1gl,Pol,Hun,Aut(s),Swe(s),Bul.'94 v Rom(s),Cyp,Fra(s) 1gl,Aut,Geo,Ukr,Arg.'95 v Cro,Pol,Svk,Aze,Cyp,Rom,Tur,Fra,Pol,Bra,Rom 1gl.'96 v Hun,Svk,Aze, Fra,Gre,Lit,Cro,SKo.'97 v Bul(s),Rus,Cyp,Lux,Lux,Cyp,Rus.'98 v Tur,Arg.'99 v Aut,SaM,Spa, Por,Yug, Blr,Rom,Cyp,Aut 2gls.'00 v Svk,Cyp,Spa,Den,Den,Geo 1gl,Cze 1gl,Hun.'01 v Rus,Lie,Spa(s),Bos 1gl,Por,Uzb,Aut,Lie,Spa.'02 v Lit,Aut,Lux.'03 v Mlt.'04 v Svn,Mlt,Mol.
HONOURS Is Ch (Maccabi Haifa) '91,'94.Is Cp (Maccabi Haifa) '91,'93,'95.1st Div Ch (Manchester City) '01.Israeli Footballer of the Year '94.
SQUAD NUMBER  22 Feb'01.
 
Playing Statistics
FL        4 + 7 apps   2 gls    -2 wdn                                  11 ns
FAC     3 apps                      -1 wdn
Total    7 + 7  apps  2 gls   -3 wdn +250m -85m          11 ns (1 gl as sub)
 
AUTOBIOGRAPHY  ha-Kosem  with Eli Kamir  Pil ha-Zahav Tiksharet 1999 223 pages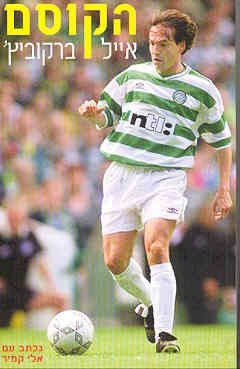 Summary
Born in the hot, dusty waste lands of Nahrya Berkovic was fortunate that his first club, Maccabi Haifa, recognised that despite the slight physique they had a player of supreme artistry with a burning desire to succeed. Introduced into the first team at 20 the club won the Israeli championship the following season with a record number of points. With Atar and Hazan he formed a midfield that was truly dominant and inevitably this took him into the national side. Success in his home land continued but driven by ambition he spent a season on loan at Graeme Souness's Southampton. By the end of it he had made a reputation that meant that Southampton could not afford to sign him and instead he joined West Ham where he settled down well in the Golders Green area. Dynamic, kinetic and a true playmaker there was also a theatrical edge to the player which promoted drama and controversy. It was this that forced him to leave for Scotland where he found a change of management excluded him from the side. Brought on loan to Blackburn to give impetus to a final push for promotion Berkovic brought not just class but passion to the task. Undecided as to whether the player would be a luxury in a Premiership which might require strong backs and consistency, Souness decided not to take the option on signing him but Kevin Keegan happily accepted the chance and his judgement proved correct as Berkovic's leadership helped establish Manchester City in the Premiership. A move to Portsmouth saw him less influential and his contract was cancelled so that he could find a club back in Israel. He retired after a year and took up coaching with Maccabi Netanya. He was back in the news in 2009, canvassing to take over as the national team manager, and being sentenced to 100 hours community service for abusing the coach of his son's team.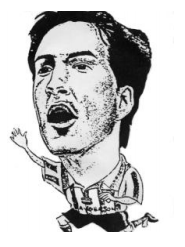 Edited by Kamy100